'When I will come, or how, nobody knows,
but I will arrive when I ought to' – Muthu (1995)
PENGUIN BOOKS INDIA is delighted to announce the publication of RAJINIKANTH, The Definitive Biography by Naman Ramachandran. The book will be launched on 12.12.12 at Landmark, Citi Centre, Chennai. Rajinikanth is, quite simply, the biggest superstar cinema-crazy India has ever seen. His stylized dialogues and screen mannerisms are legion, and his guy next door-cum-superhero image has found a hysterically appreciative following among millions of moviegoers.

 Naman Ramachandran's marvellous biography recounts Rajini's career in meticulous detail, tracing his incredible cinematic journey from his very first film Apoorva Ragangal in 1975 to memorable forays into Bollywood like Andhaa Kanoon and Hum, from landmark films like Billa, Thalapathi and Annamalai to the mega successes of Baasha, Muthu, Padayappa, Chandramukhi, Sivaji and Enthiran. Along the way, the book provides rare insights into the Thalaivar's personal life, from his childhood days to his times of struggle—when he was still Sivaji Rao Gaekwad—and then his eventual stardom: revealing how a legend was born.
Rajinikanth has not written his memoirs; this book is the closest we are likely to get to the definitive Rajini story.
Talking about the book Naman told Devansh Patel, "This one is a straight forward biography but what is different is that there are number of facts about Rajinikanth that most people don't know about. Without giving anything away, it tells you about some key moments in his life. There is also a lot written about his early films. People think that Rajinikanth is all about style but they don't know that he is a trained and an award winning actor. Especially outside South India, that's what the perception is."
About the Author
Naman Ramachandran was placed on Planet Earth with the express purpose of writing the definitive biography of Superstar Rajinikanth. Fate intervened, however, and he was separated at birth from his noble purpose by a metaphorical Kumbh Mela of sorts. His life journey took him across the world where he became a film critic with Sight & Sound, a film journalist covering South Asia for Variety and the UK and Ireland for Cineuropa, and the author of the book Lights, Camera, Masala: Making Movies in Mumbai, besides a few film scripts. A chance encounter with a Penguin revealed the Thalaivar tattoo seared deep into his soul, and the epiphany that followed resulted in this book.
Check out the cover of the book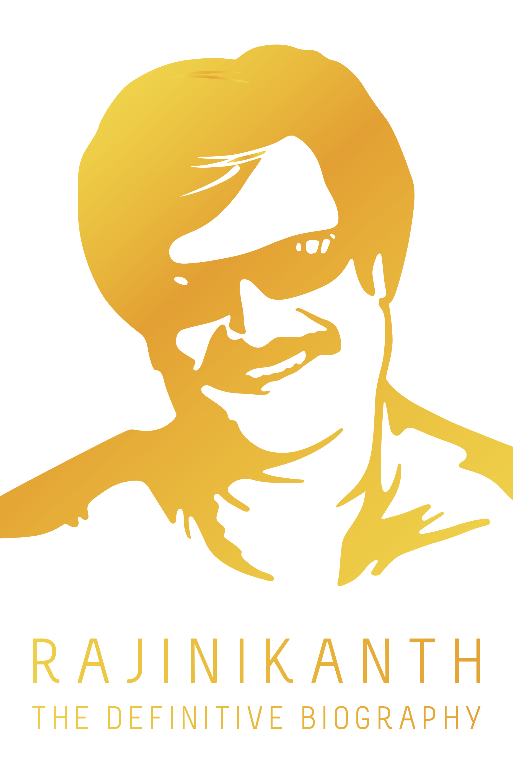 Plus we have this cool shot with actor and the author!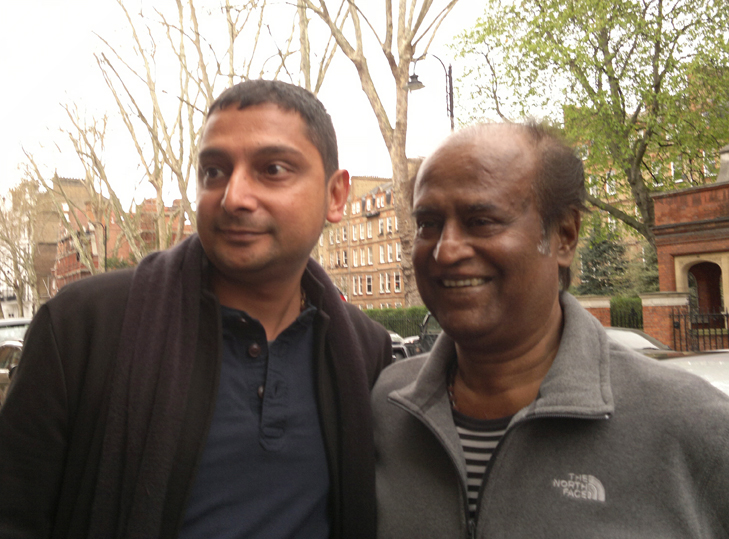 Stay tuned we will have much more!