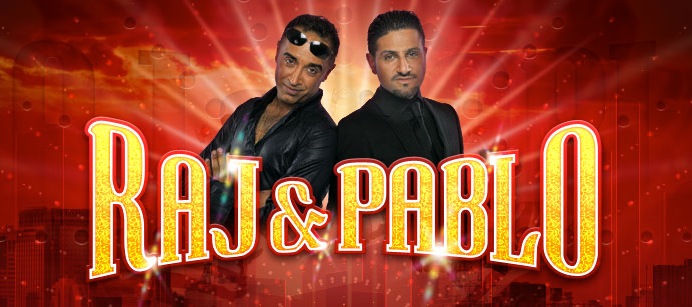 The bollywonderful Raj&Pablo have some exciting news! The Century Club, the exclusive place where London gliteratti and international stars gather to meet and relax, is now the new home for Raj&Pablo' s fabulous Bollywood Nights.
One of Soho's best kept secrets, The Century Club is a private members Club; with particular focus on Theatre, Music, Comedy, Film & Television and the Arts and now with RAJ&PABLO, Bollywood.
Not only that they have been invited to join the prestigious Committee at the Century Club! The very high profile committee reflects the membership including key people from top theatres in London, The National and the Donmar Warehouse, London Philharmonic Orchestra, top comedians and actors, and big music producers who contributed to many chart topping hits.
The Bollyfab boys tell us, "We are both delighted to be asked to join The Committee at The Century Club – it's our way of reflecting and showcasing our expertise in all things Bollywood, in the year of The Centenary of Indian Cinema. For too long, The Indian Film Industry has been seen as an exotic eccentric alternative to Hollywood and its time to reflect its global emergence."
Adding, "The perfect way to kick start is by celebrating 100 Years of Indian Cinema" is with OUR official Raj&Pablo's Bollywood Nights@The Century Club on Friday 31 May."
The best of Bollywood; dashes of Bhangra; lashes of Pop and splashes of Arabic are all served up for your pleasure by The Bollywood Boys at the cool Bollywood Nights. So get ready to shake your Bollywood Booty at the Most Bollytastic Night in Town! A night of Centenary Cinematic Shenanigans – Bollywood style. So come and "chamak challo" with Raj&Pablo on the 31st!
You know you want to be there at Raj&Pablo's BOLLYWOOD NIGHTS OFFICIAL Party for Centenary of Indian Cinema at the exclusive CENTURY CLUB, London!