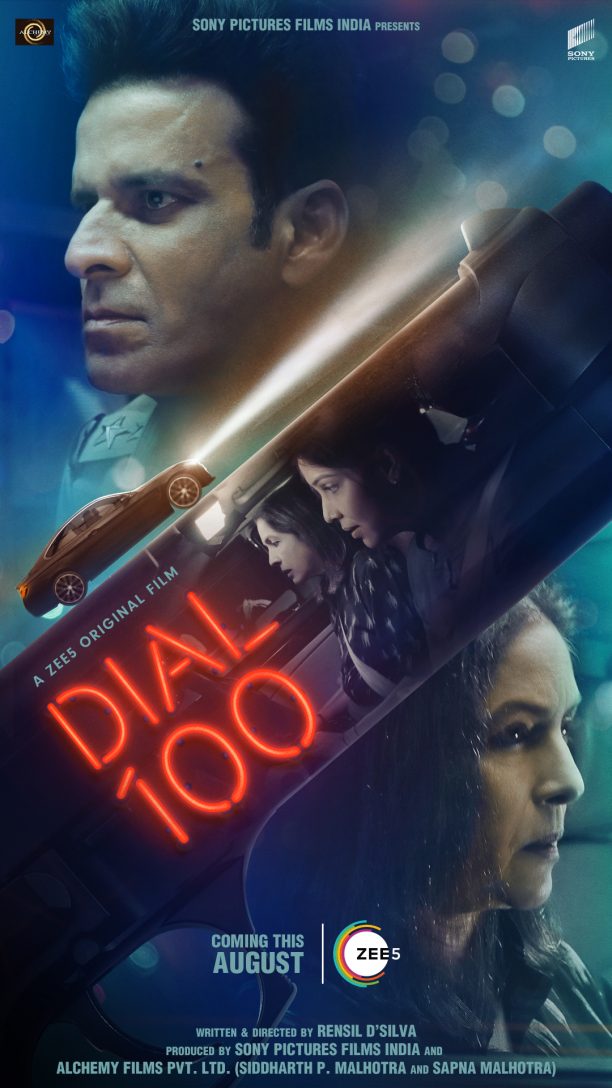 Get ready for Rensil D'Silva's Dial 100 starring the great Manoj Bajpayee. The suspense thriller sees the actor teaming up with powerhouse actors Neena Gupta and Sakshi Tanwar. Produced by Sony Pictures Films India, Siddharth M Malhotra and Sapna Malhotra's Alchemy Films, will premiere on the world's largest streaming platform for South Asian content, ZEE5 Global.
Director Rensil D'Silva says, "Dial 100 is a fast-paced, edge of the seat, thriller film which unfolds in one night. This movie would not have been the same without the involvement of the powerhouse star cast and I am so glad that we were able to do this together. The movie with its many twists is sure to surprise the audience and keep them enthralled from start to end."
Producer Siddharth P Malhotra, Alchemy Films says, "We are excited and thrilled to partner with like-minded powerhouses like ZEE5 and Sony Pictures Film India and bring forth one of the most awaited movies of this year. The movie's script was one of its most powerful elements which has been executed even more beautifully by the cast and crew, taking the movie a notch up."
Check out the trailer of the much-anticipated Dial 100.
Speaking about the trailer, Manoj Bajpayee shares, "It's a unique film with lots of twists and turns which will engage the audience till the end. I am feeling quite kicked about the fact that the announcement itself has generated so much interest and excitement. I can't wait for everyone to watch the film on ZEE5!! Dial 100 was an experience for me and I am sure that the audience will have the same feeling after watching it".
Neena Gupta shares, "This character is something I have never played before, and I am grateful to Rensil for giving me this opportunity. Even though the movie unfolds in only one night, it is full of plot twists, drama, revenge, and murder, making for an engrossing thriller".
Sakshi Tanwar says, "I jumped at the opportunity of working with Rensil Sir, Manoj Sir and Neena Ji as this is a dream team. I had a great time shooting for this film and I am sure the trailer will leave the audiences asking for more. So, get ready to witness this nail-biting suspense thriller on 6th August on ZEE5".
"When we make a film on a story which revolves around just one night, we have to ensure that there's never a dull moment. That's what Dial 100 promises from start to end – an entertaining thriller with stellar performances, an engaging narrative and some jaw dropping moments. I am happy that I was able to bring it all together in the form of Dial 100 and I am looking forward to the premiere on 6th August on ZEE5", shares director Rensil D'Silva.
The story unfolds in one night and warns the audience about how one phone call can change everything and turn everyone's life upside down. While Manoj Bajpayee will be seen in a race against time to save his family, Neena Gupta will be seen in a dark role where her character is willing to go to any extent to avenge her son's death.
Dial 100 premieres on 6th August on ZEE5 across the globe.
Watch this space for more!