Rise of the Zombie is India's First Zombie Origin Film releasing on the 22nd of February. The story follows the transformation of Neil Parker, a wildlife photographer, as he is clenched into the darkness to only rise again as a monster. The film stars Luke Kenny of Rock On!! fame and in the film he has dealt with the journey of how a human metamorphs into a zombie.
'The Zombie' whether real or fictional has grown as a character, into a genre and into the mainstream real life in the west. India, always enchanted by the several horror flicks from both Hollywood and Bollywood has never seen 'The Zombie' from an Indian's perspective.
Luke Kenny has taken that creative initiation to break away from Hindi Cinema's over-used 'bhoots' by calling forward 'The Zombie' for the first time in India and and making a movie on it called 'The Rise of the Zombie'. Seeing the steep acceptance in routine life that 'The Zombie' has got on to have in the west, Luke Kenny is hopeful that the same genre will pick up rapidly with young India.
Check out the poster and the trailer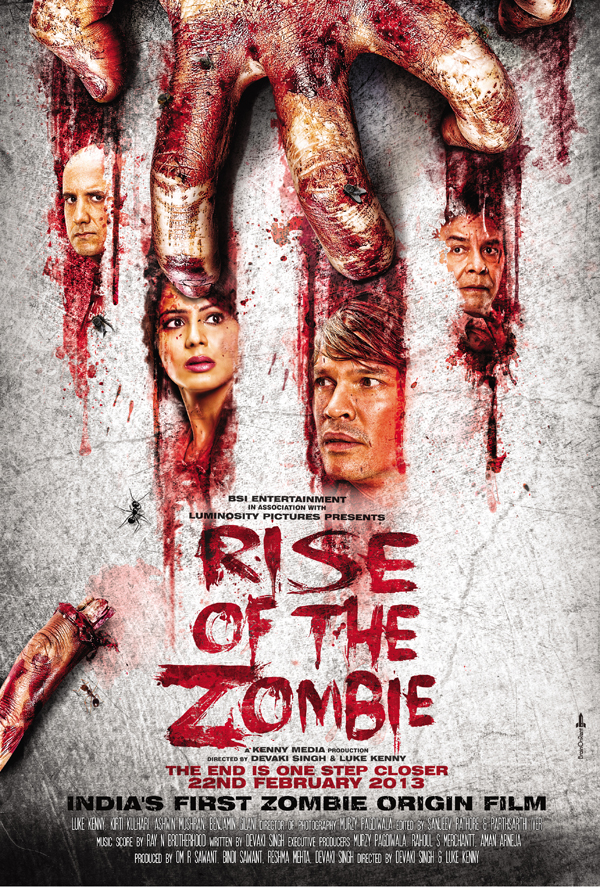 In a cool promotion, you can become a zombie with this cool app and unleashing The Zombie In You.
How many of you have woken up in the morning, looked in the mirror and actually used the words "I look like such a zombie"? What if you really knew how you looked like if you were a Zombie? Rise of the Zombie, India's first zombie origin film, brings to you, the first application of its kind in India's movie history that lets you turn yourself into a zombie. The Zombify application (which you can find here) lets people upload their pictures and instantly customize their faces to look like a zombie