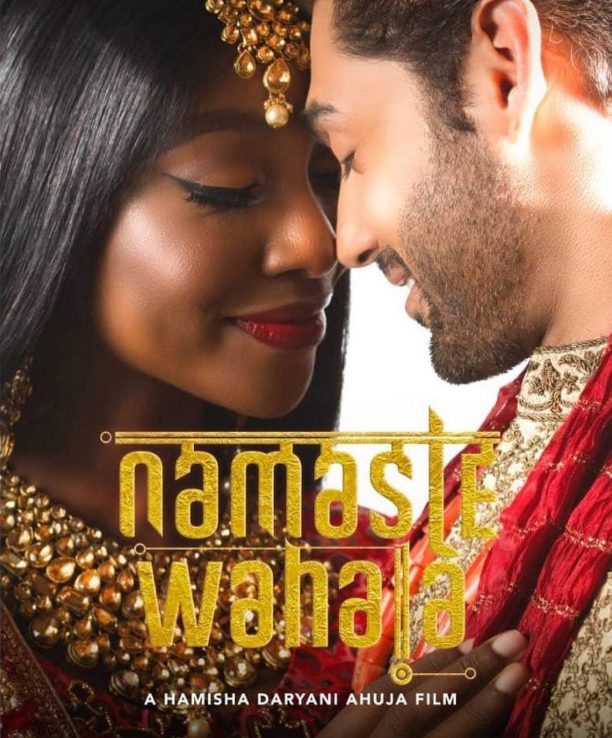 An exciting new rom-com, Namaste Wahala, is all set to begin streaming on Netflix February 14th and we can't wait. Directed by Hamisha Daryani Ahuja, this film is unique because it is a merging of two of the biggest movie industries, the Hindi film industry Bollywood and the Nigerian film industry also known as Nollywood.
Starring Ruslaan Mumtaz and Ini Dima-Okojie, the romantic comedy, according to the director's Instagram, "is the classic love story, with a Nollywood meets Bollywood twist – a Nigerian woman, Didi and her Indian love interest, Raj, fall in love despite the differences in their cultural backgrounds. Through this romantic journey, the couple take their families on a memorable rollercoaster ride of emotions! Namaste Wahala brings it all, beautifully so – the glitter, lushness, and gorgeous color and textures that both Nigerian and Indian cultures are so famous for! Of course, no wedding is complete without some dramatics – and Namaste Wahala does not disappoint! There are all the familiar hallmarks of Nollywood and Bollywood weddings – the nonstop drama, sheer hilarity, misunderstandings, heartwarming moments, near disasters and strong family bonds make this a definite Valentines Day 'must watch'!"
Writing about the project on social media, Ahuja said, "Namaste Wahala, a story with a lot of laughter and a few tears about love and family. This project is very close to my heart as it's my first movie and it's also the first movie ever that brings together Nollywood and Bollywood. I am grateful to all the extraordinary cast and crew that helped me make this project a reality."
Adding, "I am very excited about my movie Namaste Wahala going to the whole world through Netflix. The movie showcases the beauty of Nigeria and the wealth of talent in Nollywood. It was amazing to see how beautifully two cultures which I hold very close to my heart came together in this fusion movie. I can't wait for all of you to watch it."
Check out the funny, intriguing and is it February 14th yet trailer
Mark your calendar and watch this space for more!