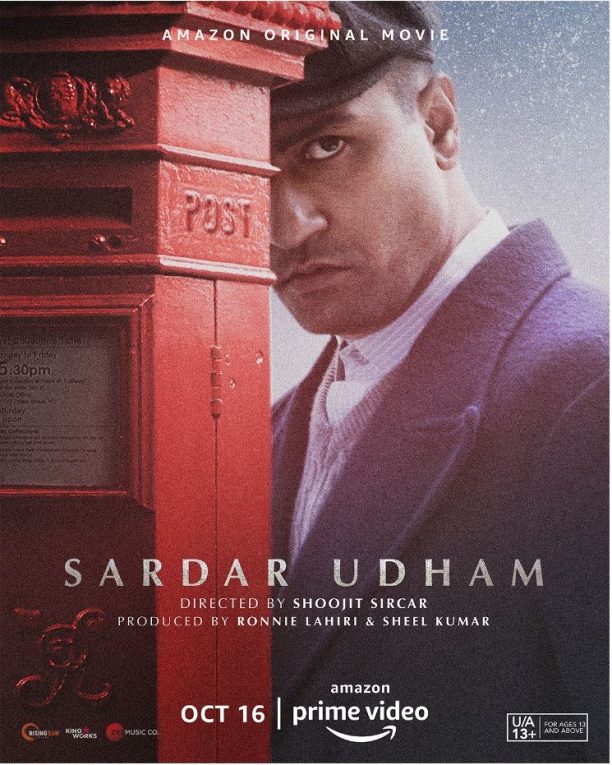 Shoojit Sircar's Sardar Udham starring Vicky Kaushal in the titular role, will begin streaming on Amazon Prime on October 16th. A historical biopic set in the 1940s, Sardar Udham, showcases the rare and untold story of one of the bravest freedom fighters of India. Sardar Udham Singh assassinated Michael O' Dwyer (the former lieutenant governor of the Punjab) in London. The assassination was in revenge for the brutal and tragic Jallianwala Bagh massacre in Amritsar in 1919.
Earlier, Shoojit Sircar spoke on bringing alive such a unique subject on film, "I chose this event as it is one of the most pivotal revolutionary contributions to the freedom movement which has albeit gone unnoticed for generations. Udham's struggle and sacrifice is a very important story for today's audiences to be made aware of, and I have collaborated with my esteemed writers Riteish Shah and Shubendu Bhattacharya, along with my friend and producer Ronnie Lahiri once again for this humble tribute to the maverick freedom fighter and his story. Vicky is unquestionably one of the most dynamic actors we have today, and together we shoulder great responsibility to deliver due justice in bringing alive this inspiring story onscreen."
Vicky Kaushal says, "The story of Sardar Udham Singh is one that enthralled and inspired me. It represents the strength, pain, passion, extraordinary courage and sacrifice, and many such values that I have tried to do justice through my character in the film. The role called for a lot of physical and even more mental preparation to get into Udham Singh's shoes and bring to life the story of a man whose heroism and grit stand unmatched.".
Adding, "I look forward to sharing an intriguing page from the history of India's freedom struggle through this film. This is one story that needs to be shared not only in India but also across the world, and I am happy that, with Amazon Prime Video, Sardar Udham will cut through geographies and take a piece of our history across the world."
Check out the trailer so you can be sure to see the film on October 16th.
We cannot wait to see this story and Vicky Kaushal's performance. Call us very intrigued!
With there is tuned for more! Ahead of the release of 'Sardar Udham', Amazon Prime Video dropped a video of Vicky Kaushal narrating a poem on the revolutionary freedom fighter, Sardar Udham Singh. The poem, titled Kaun Tha Udham, gives us an insight into the story of Udham Singh, who took upon himself to avenge India's most dreadful tragedy- the Jallianwala Bagh massacre.
Through a powerful narrative with beautifully penned words and offering a glimpse into this incredible cinematic experience which awaits us on October 16th, Vicky's tribute to Udham Singh will leave you with goosebumps.
Directed by Shoojit Sircar and produced by Ronnie Lahiri, Sardar Udham will release on October 16, 2021 exclusively on Amazon Prime Video.