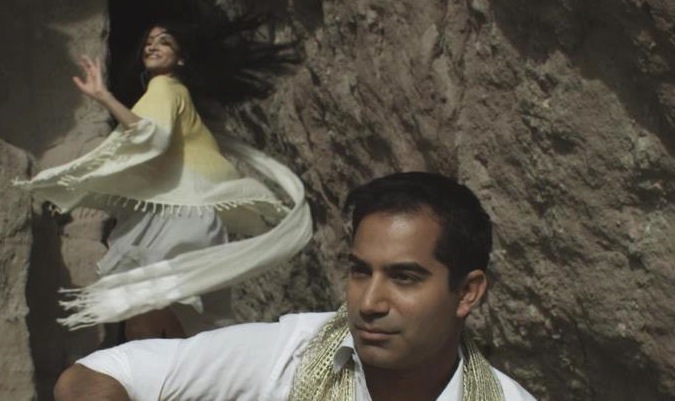 At BollySpice we not only like to bring you the best of Bollywood, but also as a special treat for our readers, we like to feature South Asian music artists and singers. Today we would like to introduce you to Kamal Khan a new talent on the block!
Kamal Khan is trained Actor/Model/Singer, who has been on stage since the age of 10 performing in a variety of musicals and featured on TV, commercials. From London but now living in Hollywood he has aspirations of becoming inspirational to others as a successful South Asian artist.
At the age of 18, Kamal Khan began his career at the prestigious National Youth Theatre and from there, went on to perform at various venues throughout London. His thirst to pursue his artistic passion came after performing as a lead role in his high school play as "Tony" in West Side Story. After training and performing at the National Youth Theatre in London, he spent some time in California, USA at Drama School. He returned to the UK and was instantly engaged by a London talent and modelling agency. Some remember him as the "South Asian Face" that appeared in Ford commercials played throughout the UK. Others recall the dashing Royal Navy officer that made appearances all over UK and European networks.
One of his biggest breakthroughs came when Khan flourished the stage in the West End Fringe, playing the lead of Romeo in Romeo and Juliet. The UK Press praised his abilities to succeed as a South Asian actor in the Shakespearean world in articles entitled "Asian Actor Plays Lead Role in Shakespearian Play". From then on, this Actor, Model and Singer would astonish the Asian as well as the British communities as he continued to gain success in the world of performing arts. His face was synonymous with several companies including Ford, Nike, Virgin Atlantic, the Royal Navy and Sony and was featured in numerous reviews and articles. These included magazines such as Asiana and UK newspapers such as The Times, Independent and The Evening Standard. On TV commercials some remember him as the South Asian face of Ford or some remember him wearing the dashing British Navy Uniform as a doctor in the Navy.
More recently, Kamal is about to release his first music video and through his musical talents as a trained vocalist and actor he's embarking on his next big project. He has relocated to Hollywood, Los Angeles, CA to be close to the heart of the movie making and performing arts industry in Hollywood where he will be able to advance his musical talents and singing career to its max. In 2011 he was snapped up as a co-star in a South Asian TV series Outsourced for NBC . Rumors brew about him signing for a new feature film…
When asked how who he sounds or looks like, he recalls what Elvis said when he was asked about who he sounded like at his first audition at Sun Records "I don't sound like nobody". The rest is history…
We have an exclusive sneak peek into his first song 'Pariyon Ki Rani' (Queen of Angels)
httpvh://youtu.be/zbhf4uUhYp4
We will be keeping an eye out on this singer and will have much more so watch this space for more!