We have another small sneak peek into the upcoming biopic drama 'Neerja' starring Sonam Kapoor. Check out the cool logo!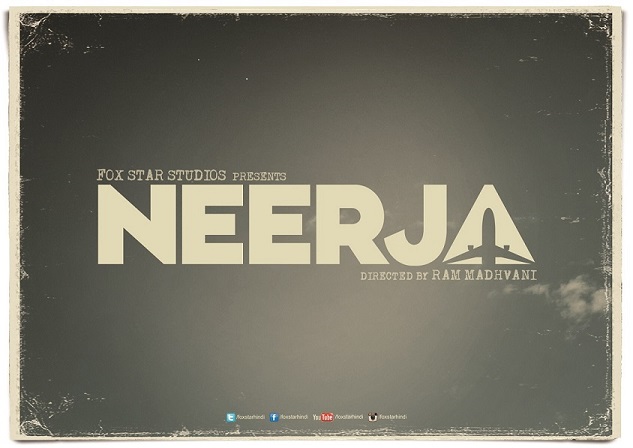 The film tells the heartbreaking but brave story of Neerja Bhanot who died saving 360 innocent passengers during a terrorist hijack on the Pan Am Flight 73 on September 5, 1986. She was all of 23.
This logo is just a teaser for the release of the trailer on Thursday for a story, as Sonam has said, that must be told!
Vijay Singh, CEO, Fox Star Studios said, "Neerja is one of the unsung heroes of India whose story should be an inspiration for everyone… we will be releasing Neerja on Feb 19 for the people the world over to know and celebrate the story of a 23-year-old girl who found courage and self-sacrifice in an extraordinary moment in her life."
Directed by Ram Madhvani, 'Neerja' is a Fox Star Studios presentation of a Bling Unplugged and Fox Star Studio production. The film starring actors Sonam Kapoor and Shabana Azmi in the lead role, and is set for release on 19th February 2016.