Here's some exciting news! The much-awaited trailer of Director Prakash Jha's upcoming film Jai GangaaJal, which stars Priyanka Chopra, will be out on December 22nd. Jai GangaaJal showcases the dusty heartland of Central India with protagonist Abha Mathur portrayed by Priyanka Chopra as she examines again the society–police relationship to tell a new story.
Jha's original film Gangaajal, which starred Ajay Devgn released in 2003 but this is not a sequel. Though it does revisit the story of a police officer, this drama has its own story to tell. Talking about the tale of Jai GangaaJal, Jha said in a recent interview, "Today, when a female police officer is brought in, people think they will be able to manipulate her, but she turns out to be a tough nut to crack. So, conflicts and confrontations start happening."
Adding, "The system doesn't want a stronger person, it wants followers. So they bring in a woman, with a brief that she doesn't have to do anything. Unfortunately for them, she has a mind of her own. When she acts, it leads to a conflict. That's the film."
Talking about Priyanka's performance in the role, the director said, "Priyanka Chopra as a lead has put her soul in the role."
It seems there is a lot of excitement about the film. Fans loved Priyanka Chopra's powerful look in the sneak peek poster. And when it was announced that the trailer was going to release, the #JaiGangaaJalTrailerOn22Dec trended on Twitter creating over 7.9 million impressions.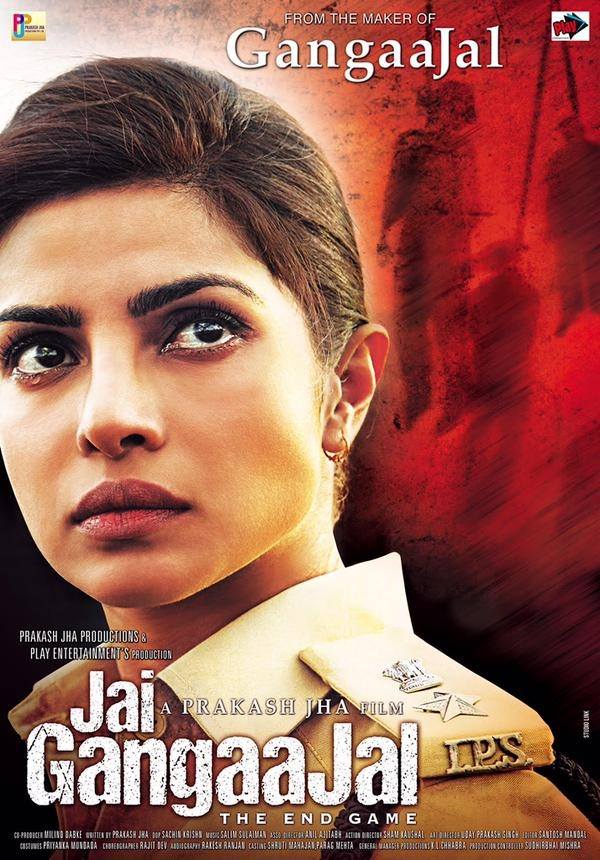 Sadly though we get to see the trailer in about a week, we have to wait until March 4th to see the film on the big screen.