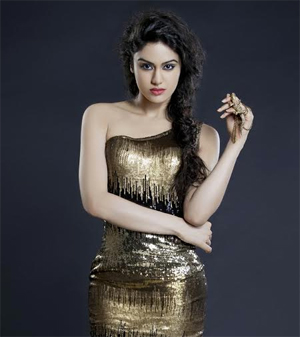 Adah Sharma has been reborn on the big screen! The actress who debuted with Vikram Bhatt production 1920 Evil Returns was missing in action post her credible debut, however come 2014 and she's everywhere! She's shaking it like Shammi with Siddharth Malhotra in Hassee Toh Phasee and stealing the heart of millions down South with a smash hit of a debut film Heart Attack. I caught up with the actress who is on an all time high to talk about the new found success, how it all happened and what are the plans from here on in!
Before we get to your success in Hindi cinema recently lets talk about the bigger success, your smashing Telugu debut with a blockbuster hit, how was that experience?
I watch a lot of Telugu films and knew what a big deal it was to get a role in a Puri Jagannadh film. That too a love story with a killer role for the female lead. So basically I jumped in and gave it my all. Till date I know the script from start to end if you were to ask me what is on page 12 of the script, I'd be able to recite it perfectly that is the extent of my preparation of the film.
Did you consciously look out for a Telugu debut or a debut in South films?
I'd known Puri sir for a while and he'd told me that when he had an appropriate role for me he'd cast me. He wanted to have a very performance orientated role for me. Although despite that this would be the first time I've done a contemporary-commercial-heroine-esque role. The first half of the film is super glamorous whilst the second half is very performance orientated. I mean it's a love story, which traditionally has always had great roles for women. But no it was not conscious it was just something that happened and was meant to be.
Now coming to Hassee Toh Phasee, I've read it's a role you secured after multiple auditions.
I am willing to audition for any role. I see no harm in the process. Even for Heart Attack I auditioned. For HTP Mukesh Chabra the casting director was very sure of me getting the role even though its something you've not seen me do. He did many auditions and then Vinil sir did a few. Its always dreamt of being a Dharma film. Be in a film with that prestigious logo and the KKHH track in the opening titles. To add to that it was such a pivotal role so I most definitely didn't mind auditioning for it multiple times. I always consider additions to be a great opportunity to show people what you're capable which they don't know. The feedback from the industry has been great. In an industry where its so easy to be typecast I am so glad this role came to me at the end of it because it showed that I can do something so different to what I'd done in the past.
But not only Dharma but this was also a Phantom film!
Exactly! At the end of the day when they selected me for the part, it was the combined decision of so many talented people being Karan Johar, Vikas Behl, Vikramaditya Motwane, Anurag Kashyap, Vinil Sir and casting director Mukesh Chabra!
What was the pre-shooting prep for HTP like?
We had a few workshops to make sure we were comfortable with our lines and the script in general. It was a great way for Vinil to clarify what exactly he expected. Though my two major scenes, my introduction and the climax portion were scenes which I had to do for my audition so I guess for him to have selected me I would have gotten those scenes right from there on however these workshops helped us etch out the whole film prior to shooting.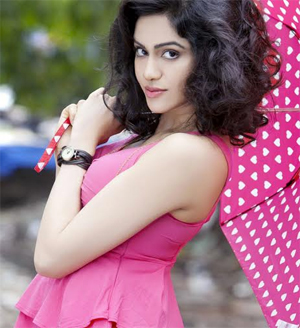 The vibe on the set would have been a very unique, young and fresh vibe with such a unique team and a debutant director.
It definitely was because the cast and crew were all young, which helped to bring the overall feel of the film to life. But having said that Vinil is a very confident director who knew what he wanted right down to the expression he wants you to deliver at a particular point in a scene.
Comparing that HTP to your experience on the sets of Heart Attack would you say it was more pressure because you were the leading heroine of such a prestigious film by a majorly successful director?
There was a definite pressure but I love that pressure. That is what I live for. I get a rush from challenges. Plus for me the nervousness ends once I have gotten the film. After that I know what to do and how to conduct myself because this is what I live for. Because from day 1 my main concern has always been how to get projects and how to meet people in the industry. However once I'm settled on set everything is fine!
What about the night before release?
Oh yeah before the release I freak out! For Heart Attack I was very nervous because I didn't know if people will love or hate me because it was a film everyone was going to watch, as it's a Puri Jaganath film. But by the weekend of the release we got that answer from the audience, because so many people started addressing me by my character's name, Hayati. And I think that is a good way to judge if a film has worked is whether you've made people believe on what you did onscreen.
I have to say the same about your role in HTP, because boy was I annoyed with you in portions of that movie and I think that just goes to your credit as a performer!
(laughs) It was a tough role to pull off because I had to take you the audience through a roller coaster of emotions about my character. Initially you're meant to love me, then you're meant to get annoyed with me and then in the end you're meant to feel sorry for me. Unlike my character in Heart Attack where you're in love with her throughout the movie.
Surely though seeing you in so many shades in one movie is going to open many doors for you now.
I think so because no one knew I was capable of doing what I did in HTP. Frankly I just haven't had the chance to do the glamorous saree-song-routine that everyone saw me in in HTP. I'm a trained dancer but yet I've only had one dance song thus far because even in Heart Attack there's no dancing that happened.
When I spoke to Priya Anand a while back, she said the love the audience in the South shower on you is quite unique, do you find this to be true?
I have only done one film but I can say that I was very shocked when I went to a couple of theatres to watch the film and interact with the audience. Someone told me they'd seen the film 7 times for me in one favourite scene of his! I was really taken aback with that!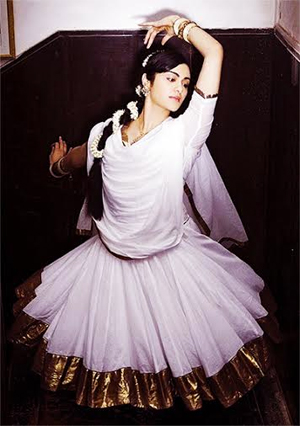 From here on in do you think you want to split your time between both industries?
Yes I think so. At the moment I have one Hindi and perhaps two Telugu, depending on how things turn out, films lined up. I won't speak about either. I think I've become very superstitious over time! Until we start shooting I don't like to talk about a film.
Be it Hindi or South you face a lot of competition, are you aware of who all you are supposedly competing with and what is happening in their careers?
It would be a lie to say I am not aware because I am a movie buff and watch every single release! So I know about everyone's work. But as far as competition is concerned I like it! Only when other people are doing great work and pushing the envelope can you also do the same and get opportunities to do the same. It's healthy and makes it all exciting.
For you Hindi career I guess we think of your wish-list of directors for you, but what about the makers in Telugu cinema you'd like to see with scripts for you?
I would love to work with Rajamouli! He made a film with a hero that was a fly! That's something. I'm also a big fan of Trivikram fan!
So am I! Athadu is an all time favourite!
Same! I love his style of cinema and especially the way he etches out his woman. Athadu had Trisha doing most of the comedy. Apart from those two directors I think I want to do 100 more movies with Puri Jagannadh. He has very interesting roles for women and he gives his character these intriguing quirks. He has a knack of writing flawed and realistic.
Well here's wishing Adah a 100 more movies with Puri Jagannadh a rollicking return to the bigscreen!