1. The Blowout as seen on Aishwarya Rai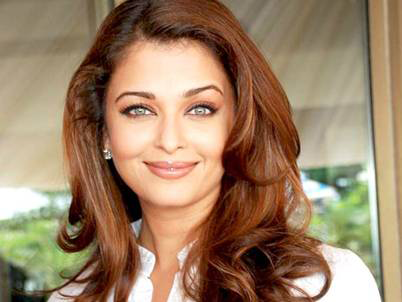 This is a classic style that will suit everyone and make you feel and look luxurious. First you need to divide your hair into sections and apply a heat protecting spray or serum, as you want the hair to feel silky and soft. Always blow dry your roots first, which is essential for adding as much volume as possible. Consider your haircut to decide what type of blow out you want – If your hair is all one length, a sleek blow dry might suit you better, and if you have a cut with lots of layers, consider having a few bounces and curls towards the end to show them off. Always work in small sections, preferably two-inch sections to get the salon-like blow out. Also, make sure that the nozzle is pointed downwards and that it isn't too close to your hair, to avoid any flyaway strands or a frizzy look. This hairstyle is surprisingly easy to maintain, so long as you fix with hairspray and use your favourite oil or serum to smooth the ends and refresh the look.
2. Loose curls as seen on Katrina Kaif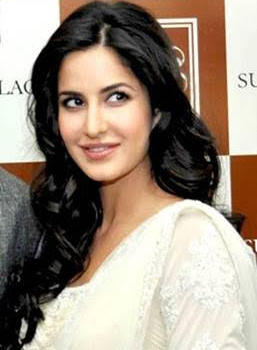 This is one of the most romantic looks Bollywood women wear, and is such an iconic look, since it can most often be seen in the song and dance routines of some of the industry's biggest films. This is perfect for women with medium to long hair and is a classic style which continues to be popular – Katrina Kaif has worn this look in many of her films. You can ramp up the glam factor by parting your hair on the side or teasing the hair with a small comb for extra volume. Starting with rollers, fix the crown of your head and then use straightening irons or a curling wand for the rest of the head, deciding the size of the curls according to the length and thickness of your hair. Add some hairspray to make sure that your curls last longer and don't fall out.
3. The Indian Side braid as seen on Deepika Padukone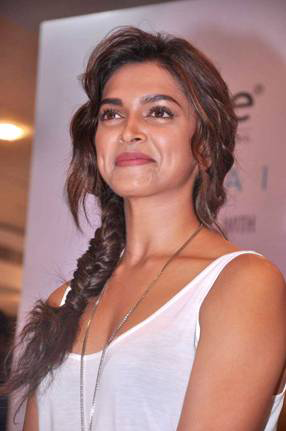 This is a very classic look that can be worn with something casual to give it a unique twist to your outfit, as seen on Deepika Padukone. This particular braid often needs practice to master, but it's certainly worth it as it's such an eyecatching look. Part your hair in the middle or the side, depending on your face shape and what you prefer. Take all your hair to one side and carefully braid it; If you want the braid to look more elaborate and intricate, try the fish braid or the Chinese staircase braid, or for something classic, a French braid will look timeless and chic. This looks the best on hair that doesn't have too many layers, so don't be afraid to use bobby pins to fix in place.
4. The messy or half bun, as seen on Priyanka Chopra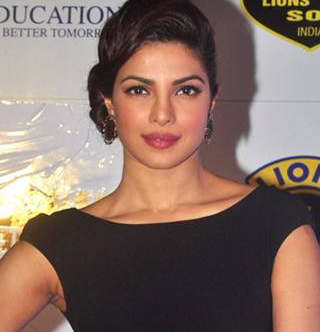 The messy bun is adored by actresses the world over, but I think that the Bollywood stars always have a glamourous take on this look, as seen on Priyanka Chopra. The more volume you have for this hairstyle the better it will look, but you can purchase a synthetic hair 'doughnut' at the drugstore for added volume. Flip your hair upside down and then stand up straight again. You will have instantly created more volume and have given the illusion of thickness, but also apply some mousse towards the end and tease your hair with a comb at the crown in short, small motions – this is very important for a style which will hold. Flip your hair upside down again, gather all of it and tie it up at the top of your head. If you have any flyaway hair or loose strands, it'll add to the look so there's no need to smooth these over. Since this style is so versatile it can work for a night out or a casual day shopping, but I do feel that this looks absolutely stunning when you paired with some statement earrings as many Bollywood actresses do. For a different take on this look, try a half burn – simply do this same style but just for the top part of your hair. This could work for an evening event but looks great with a casual pair of jeans since it feels effortless and adds glam to any look. A jewel can be clipped at the back to make it look more intricate, or a flower can make a great summer accessory.