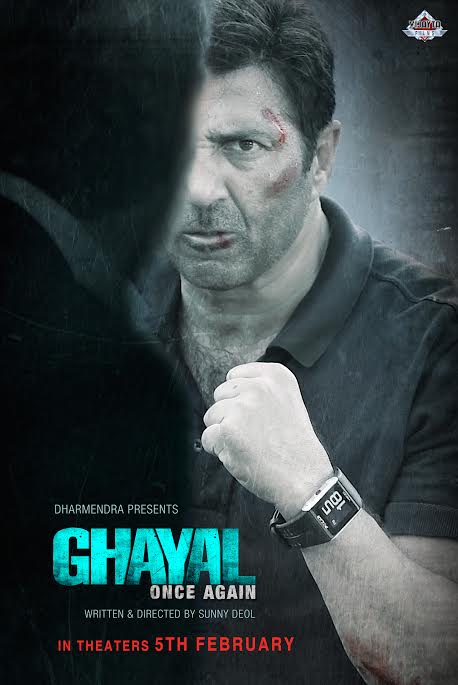 The much awaited film, Ghayal Once Again starring Sunny Deol has finally released and how! The movie is much appreciated not only by the critics but also by the audience.
Just two days and the box office records are already soaring high with figures.
The film has collected Rs 7.65 crore net on its 2nd day making a total of Rs 14.85 crore net in just 2 days. (1st day – Rs 7.20 crore and 2nd day – Rs 7.65 crore)
The entire team of Ghayal Once Again is already in awe with all the love and support they have been getting from their fans all over the country.
Dharmendra Presents, Vijayta Films, Sunny Sounds P. Ltd.'s Production, Ghayal Once Again is written and directed by Sunny Deol. The movie stars Sunny Deol and 4 young kids – Rishabh Arora, Shivam Patil, Daina Khan and Anchal Munjal in lead roles. The movie released on 5th February 2016. It is a Reliance Entertainment and PVR Pictures release.