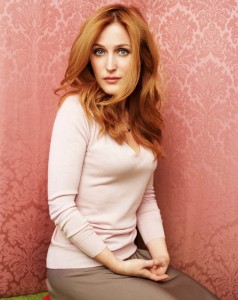 Showcasing as the Opening Night film for the London Indian Film Festival is Sold, which tells the story of one girl who becomes a victim of human trafficking. Set in India and Nepal, where many such stories take place, Sold is about an extraordinary thirteen year old girl named Lakshmi. To her horror and ours she is sold into prostitution. Though she has lost her freedom and must cope with degradation at the hands of both clients and captors, Lakshmi retains her personal sense of honor and dignity. Lakshmi begins to put a plan in motion, and hopes to become one of the lucky ones to break the chains and escape – but first she must be willing to risk her life. It is the indomitability of her spirit that forms the heart of Sold.
Produced by Emma Thompson, along with Jane Charles, the Jeffrey D Brown directed film is based on the book Sold by Patricia McCormick, and it stars Gillian Anderson, David Arquette along with a great Indian and Nepali ensemble cast including Seema Biswas. The glamorous premiere happens on 10th July, and actress Gillian Anderson will be walking down the red carpet and will also take part in a Q&A after the film's screening.
We were very lucky to catch Ms. Anderson on a break from her show in New York to talk about her experiences shooting for Sold. She also revealed her thoughts on this moving and powerful film and what she hopes it will do to shine a light on the tragedy of human trafficking.
How did you become a part of the project?
I knew Jeffrey from another project and he asked if I would jump on when the character had one line before he met Lisa and grew the role to embody her and her important work.
What made you want to be a part of the film Sold?
I loved the script and felt that it was an important voice in the shouts against human trafficking and was determined to make it work with my schedule.
Did you know that human trafficking was such a huge worldwide issue and tragedy?
I had no idea it was the pandemic that it is.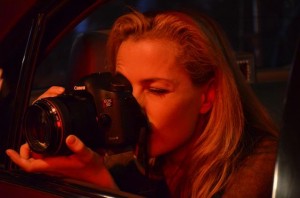 Tell us about your character in the film.
Sophia is modeled really on the humanitarian photographer Lisa Kristine. She is an astoundingly talented photographer and a very courageous humanitarian bearing witness to the atrocities of human slavery world-wide. I attempted to embody a modicum of her compassion, grace and light in the character.
How did you prepare to play this role?
I researched the facts around the issue and had conversations with Kristine – really that was all.
Were you part of the workshops and meetings with the girls that had been rescued as part of the preparation for the film? What was that experience like?
I met with young girls at some of the shelters that we visited. It was not appropriate for me to ask them to divulge their stories but they are the same stories everywhere and they are all horrible.
Tell us about your experiences shooting in India. 
I have been to India many times but have never filmed there before. I have witnessed over the years that one needs great patience to live in India but discovered one needs greater patience to film there! Nothing like filming in America or the UK. Jeffrey handled it brilliantly and was generous and kind and courteous no matter what the days stresses presented.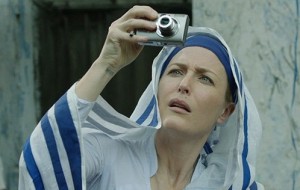 What did you take away with you from making this film?
A passion for the city of Calcutta and a fury about the fact that hundreds and thousands of girls and boys just like Lakshmi have to face the horrors you see in this film, everyday.
When I spoke to both Jane Charles and Jeffery D Brown, through every word you could feel the passion they have for this project and this issue, what was it like working with them? 
They have both dedicated their lives now to this film and the greater cause. It is because of their passion that the film is getting the attention that it is and people are finally learning about what is happening in their own back yards. I really hope that it makes a difference.
It is making its European Premiere at LIFF, what are your thoughts on that and hopes for the film there?
I live in London and am very pleased and proud that this film is standing up and making noise in my home town. A great festival to be a part of.
What are your hopes for the film?
That it causes enough waves that change is made. Governments around the world need to take it seriously and get involved on a monumental scale. Change cannot happen if the reality of the situation is kept in the dark. A light needs to be shined on the whole sad truth of it.
BollySpice would like to thank Gillian Anderson for taking the time to speak with us. Stay tuned as we have two additional exclusive interviews with producer Jane Charles and director Jeffrey D Brown.