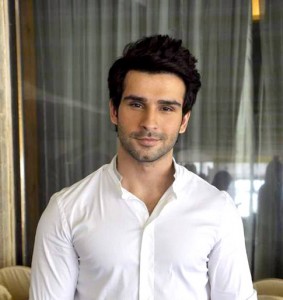 Yet another newcomer arrives in Bollywood this Friday with Girish Kumar making his debut with Ramaiya Vastavaiya. Scion of Taurani family which has been in the business of music and films for close to quarter of a century, Girish is the first one to step into acting, unlike his father Kumar Taurani and uncle Ramesh Taurani who are into production. As things stand today, this is the way it is going to stay for Girish in many more years to come at the least.
Since your family has been into production, ever thought of handing that aspect of filmmaking as well?
No, I am not a part of production at all. Even in Ramaiya Vastavaiya, I am in the capacity of only an actor. I don't intend to change it for time to come at the least.
However, since the film is your debut affair, did you have a say in choosing the film's leading lady Shruti Hassan?
Entire casting was with dad and Prabhu Sir. They are the ones who took a call on Shruti. Thankfully for us all, it worked. I am told that our pairing is looking good. Our song 'Jeena Laga Hai' has spread like wildfire as well. So both from music and casting perspective, my dad's decision has been bang on.
In years to come though, do you intend to wear the director's hat as well? After all, you have a ready production house in place.
(Laughs) It has taken me some time to be where I am as an actor so as for direction, I don't have any plans whatsoever. In fact I haven't even thought of it. I would definitely be doing more films from here on but in the capacity of an actor.
However would these be primarily for your own production house?
I am open to any and every offer. There has never been a thought that I have to work only in my dad's productions. In fact even before Ramaiya Vastavaiya I was okay to work for outside producers but then nothing great came my way. My father came across this subject in the meanwhile and decided to launch me. Fortunately the feelers to the promo have been good and there should be something happening with others as well.
Meanwhile what does one expect from Ramaiya Vastavaiya? Since Prabhudheva has directed two hardcore action films before (Wanted, Rowdy Rathore), how does the romantic world with you and Shruti look like?
Well, in Prabhu Sir's films too there have been light hearted moments, It is just that we have brought more of those in Ramaiya Vastavaiya and reduced action. Since he too is a very emotional and fun person, it further helped the film.