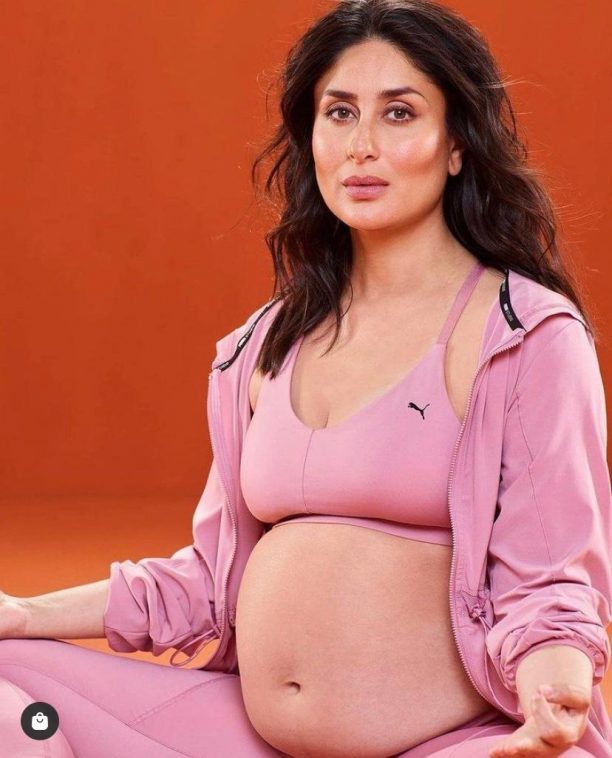 Kareena Kapoor Khan has a new brand association with Puma. The entire studio collection, which is for more low impact workouts but still fierce has been curated by Kareena.
About working with Puma Kareena said earlier, "What I connected most with PUMA is that they have always been pushed boundaries, encouraging women to be their unapologetic self. This resonates deeply with me because it's something I've always believed in and followed for myself, whether in my personal or professional life."
Adding, "This new partnership with PUMA gives me an opportunity to connect with and encourage more women to lead a fit and healthy lifestyle. Fitness is an essential, integral part of my life and I truly enjoy it in its various forms whether its Yoga, Pilates or even just a morning walk."
Now the association is cool in itself, but what makes it even more is that the actress is in her third trimester and is showcasing physical fitness in the ads.
Kareena recently took to social media to share pictures and videos from the brand shoot of Puma. Flaunting her baby bump and sporting a pink sports bra which she teamed up with a pair of high-waist leggings and a matching jacket, she glowed. Then in another, she struck a yoga pose or two all in black with the tag "Little bit of yoga, little bit of calm."
Way to go, Kareena! #pumaxkareena
Here's even more!