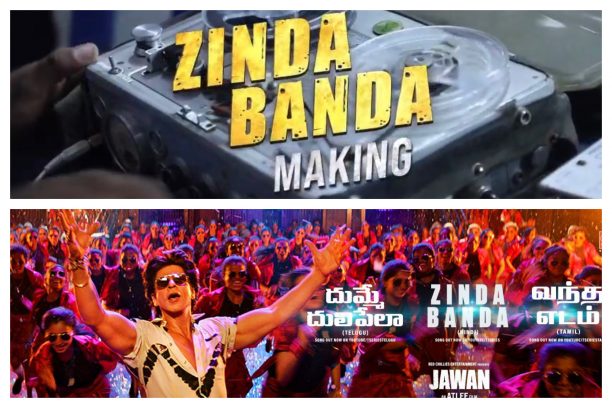 Encapsulating the spirit of the film Jawan, 'Zinda Banda' is an electrifying dance number featuring star Shah Rukh Khan. With captivating visuals, thousands of background dancers, choreography by the renowned Shobi and composer Anirudh's infectious beats and vocals, and THE Shah Rukh Khan spark, it is no wonder the track is a Huge hit currently with over 54 million views on YouTube alone.
ICYMI
As a special treat, we have a very, very cool behind-the-scenes video of Shah Rukh Khan shooting for the epic song sequence.
This incredible video voyage transports us beyond the camera lens. If brings an intimate glimpse into the heart of Jawan, capturing the frenzy, sweat, camaraderie, and infectious energy that reverberated across the song's epic 5-day shoot.
Did you know that Shah Rukh Khan lip-synced the song not only in Hindi but, for the first time, also in Tamil and Telugu? In fact, he shot this energetic song three times for the three different versions. We see in the BTS video when director Atlee and his crew teach SRK to lip-sync the lyrics for 'Vandha Edam' in Tamil and 'Dhumme Dhulipelaa' in Telugu. Also, there is an incredible moment when the director joins SRK and shares an impromptu dance break! This collaborative effort celebrates the best of both the Hindi and South film industries and makes it a truly Pan-Indian.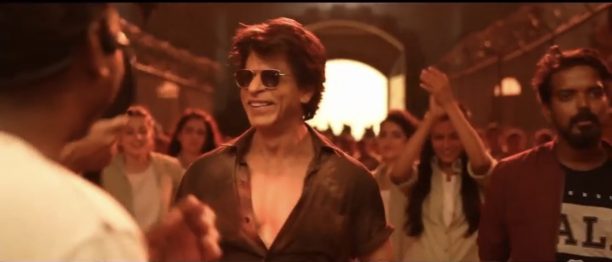 We also see moments where Atlee guides SRK into infusing the song with South swag. And, of course, King Khan takes that note and performs to the beat with that cool SWAG as only he can do!
This video is so unique because it takes you inside the experience of filming a huge dance number. It gives fans a sneak peek into the extensive preparations that led to the creation of this visually stunning song—offering a glimpse into the fun and endearing moments shared by the huge cast and crew on the song shoot. The behind-the-scenes video brings to life the action and emotions that went into creating 'Zinda Banda'.
So, hit play now to see Shah Rukh Khan on set!

Jawan, a Red Chillies Entertainment presentation directed by Atlee and also starring Nayanthara and Vijay Sethupathi in lead roles, will be released worldwide in theatres on September 7th, 2023, in Hindi, Tamil, and Telugu.