She's created waves down South and is recurring face on their big screen but unfortunately for the audiences up North Shruti Haasan has been a rare sight. However she's more than making up for it this Friday with not one but two release. July 19th sees the release of Shruti Haasan's two films, Ramaiya Vastavaiya and D-Day. We caught up with the busy actress who's got a packed schedule for 2013 to talk about her two films, music and of course the bright filmi future ahead!
What has kept you away from Hindi cinema all this time?
I've grown up in a multilingual home so I don't really make a big deal about films in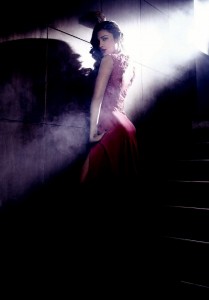 different languages. As for offers in Hindi, for me it was the characters that were being offered to me that didn't appeal. I always go where there are good characters.
Two directors, two versatile directors, Prabhu Deva and Nikhil Advani, what do you take away from the experiences of working with each of them?
With Prabhu Deva he's very much a director who thinks like a choreographer, if that makes any sense. His direction is like choreography. His movies are very simple and uncomplicated in their emotion. He has a bit of everything in his films. RV is romantic film which is a remake of his Telugu film which was a blockbuster. What a liked about working with him he is very clear about what he wants. His vision for the film is very clear be it for colors or the songs or your expressions. No confusion in that sense. You have to just show up and take the direction. With Nikhil it was very different but also a process I very much enjoyed. Again he is very clear about what he wants. D-Day is a very complex film in terms of its narrative. He'd offered me three different characters but I'd gone for this one. Working with him has been wonderful firstly because he has a great team. People who are very open and you feel like you've contributed in some way to the whole film. You have a sense of responsibility to pull off the character in the best way possible. As actors we bring a bit of ourselves in every character but then there's directors who really encourage and want you to contribute to a character which was there with Nikhil.
 Huma and Irrfan say that they'd done a fair bit of homework for their characters, what was your prep work like for D-Day?
There is basic amount of research that one does for any role which I did but I honestly didn't get an opportunity to go through a red-light district and interact with the profession. I have however associated with the profession in the past through social work. However I have to say that unlike the other characters in the film the crux of my character is not her profession. The crux is the emotion and it isn't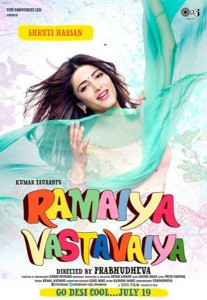 possible to acquire that through research but rather you have to experience what the writer and director have put on paper. For me the homework was more about the language which is very unique as she is from Karachi. Nikhil wanted her to sound a certain way and had a definite physicality for her which I had to keep in mind.

For Prabhu Deva's film, which is a remake, did you refer to the original and the role that was done by Trisha?
I have of course seen the film quite a film back when it first released. When Prabhu Deva offered me the film I didn't look at it as a remake and a role that I had to recreate. I wanted to bring something of my own to the role. Every actor and their approach is different when you combine that with the directors vision. I didn't want to refer to the original because that would cloud my judgement.
Your two roles coming onscreen this Friday are nothing like each other, did you see yourself more in any one role than the other?
Both characters are nothing like each other and nothing like me! Sona is extremely desi, naïve and her life is so uncomplicated. I truly struggled finding that one point of reference to relate with her because she's just nothing like me. Only thing about her I relate to Sona is her energy. She's one of those people who opens up to people over time and only then do you see a more fun side of her, which is probably what I am like.  As for Suraiya, I don't think I can even find a single thing to relate to her with because her situation is just too complex.

Both very diverse roles and films, which was the more challenging one?
I gravitate more towards emotional intensity, as a performer that is what I like and even as a musician that is what I like. So in that way Sona is more challenging because its really not intense! Its so black and white and the film is very simple. Which is why I found it challenging, because it lacked that intensity I naturally feel comfortable with. Surprisingly Suraiya was not as challenging because I was able to explore more darker emotions which I really enjoyed. Of course that too is challenging in its own way but since I gravitate toward emotional intensity I was more comfortable with that but with Sona it was a whole new ball game.
D-Day has a huge cast, how was the experience of working with them?
My scenes were only with Arjun Rampal. That is just how the narrative goes. She's in a brothel in Karachi and the four walls of that place is her world. The world comes to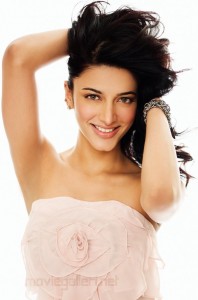 her, she doesn't even step out. It's a catalyst moment for the film also, the Suraiya sequences, because the whole film is bustling with characters but when Arjun's character goes into Suraiya's world, there's complete silence. As for Arjun and the experience of working with him, extremely fun and a very encouraging actor.

Stepping away from your films, everyone is dying to know when we'll see you as a music director again?
I do independent music but whenever I feel that there's a collaboration that could work for a film I would love to do it. I always say that you can play 16 as an actor only for so long, but you can sing about being 16 till you're 60! So that is the magic of music. I remain in touch with my music, even in D-Day I have sung my own songs. I write my own music still but its extremely difficult to do multiple films a year and be a musician. You'll end up doing neither properly so for now my commitment is to films but without a doubt I'll get back to music.
Since the focus is all on films, how do you decide on your scripts, do you consult the family?
So far I have never discussed a film with my parents before signing it. I go instinctively. Ultimately the film working or not working is not in your hands. What is in your hand is the 40 or 60 days of shooting you do. So I go instinctively and give it my best. Having said that if I do have a doubt or question my parents are both there.
Historically we've seen South actors coming across to the North but rarely the other way around, why do you think that is and do you think it'll change?
Well I can only speak of what little I perceive and understand. Right now it's a great time because the industries are truly coming closers. Firstly, with the technicians and secondly with the content. And if this trend is anything to go by it won't be long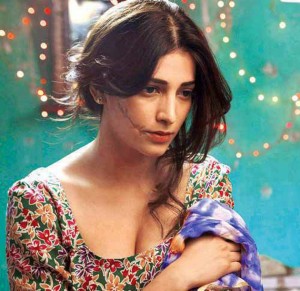 before the same happens for actors. Personally for me I think it's amazing to be pan Indian because it's a gift that even Hollywood actors don't have. Its one thing to have your film release in a foreign location but its another thing to release it there in their language and share that proximity with the audience.
Your career thus far doesn't have any specific formula, you've done things as commercial as a Dabangg remake in Telugu and then also given us a film like Aishwarya Dhanush's 3. What do you want to focus on here on in?
The job of an actor is to play different characters. You don't want to box yourself or let people box you in into a certain genre. I have been very lucky to be offered varied genres and characters. This year I have 6 films and I can assure you there's nothing common in between them. So basically that what I intent to keep doing, different roles and genres.

Coming back to your two releases this Friday, two films on one day, what are the emotions like?
I am anxious in a positive way. Its odd but I don't get nervous before  releases maybe because I've seen my parents deal with this. For me all the nervousness comes when I have to go before the camera. After that it is not in my hands and I leave to the Gods of cinema.

What audiences should watch out for in each of your films this Friday?
RV is a family entertainer and its going to touch people in a simple way. D-Day is a film, which will make you think.
Last but not the least, do we see you back in Hindi again after these two?
Currently I have a packed schedule down South but I assure you I'll be doing a lot more in Hindi in the future.
We hope that's exactly what the fans wanted to hear. Be sure to catch both the films in a theatre near you this week!