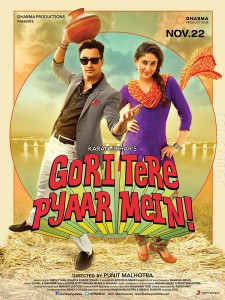 Coming up on November 22nd is Punit Malhotra's second film Gori Tere Pyaar Mein starring the fabulous jodi of Imran Khan and Kareena Kapoor Khan. In the rom-com with more Imran Khan plays Sriram Venkat, an extremely shallow man who doesn't value his relationships, family, friends, life or his country, making him the 'black sheep' of his family. His world is turned upside down when he meets firebrand social activist Dia Sharma (Kareena Kapoor) and we learn the story of his tumultuous and unconventional relationship with the 'love of his life' the beautiful and kind-hearted Dia. Of course with two so opposite they soon part. However, once Sriram comes out of his selfish stupor, he realises that Dia is the only woman for him and sets about winning her heart back by any means necessary. He follows her to the remote village of Jhumli, which is inhabited by all manner of eccentric and colourful oddball characters, and life soon takes a surprising turn for Sriram when he learns that in life there is no better feeling then helping others. So Will Sriram win over his true love Dia? You'll have to watch and find out!
We have a very fun interview with Kareena and Imran when Bollyspice met them in London and also a bonus exclusive with Imran himself coming up soon, but we also wanted to share what Imran, Kareena, Punit and Karan had to say about GTPM in a press Q and A interview.
Saying it was very fun to play her character, Kareena describes her as "basically someone who always stands for a cause, fights for a cause. Dia is very determined, she's quite grounded and sorted in her approach in life, she's always ready to be out there. She even believes it's her responsibility to clean up the entire nation. She's the sort that doesn't believe… well she believes in love but she wants someone to stand up for her, believes in what she believes in, which Imran Khan's character is clearly not as you see in the trailer."
Imran agrees with that last sentence and adds though, "Opposites attract each other when it comes to Sriram and Dia."
Both actors were excited to shoot the film in different villages. Kareena revealed, "That excited me the most was that we were going to be shooting in a village. I don't think I have ever done a film where actually I go to a village."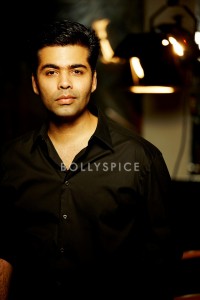 One of the shooting schedules was in Bhuj in Gujarat, which Imran says was a very interesting experience. Punit also talked about one special night, "It was an eventful night. The cast and crew in a hotel, great food, hundreds of puris and jalebis and bikes following us all the way back to the hotel. True to his word, Anupam Kher took us for an authentic Gujarati thali. Everyone has put on a few kilos!"
They also shot the song 'Dhat Teri Ki' in Bangalore where Imran actually grew up. "That was great", explained Imran, "I went to school there and Punit has never been there. So by the time we ended up in Bangalore ready to shoot. I got to tell Punit all about my favourite places, where we should shoot, what location etc…and I got to re-visit all my favourite places, all the places I used to hang out with my friends."
Both Kareena and Imran have nothing but praise for the director and the film. Kareena says, "Gori Tere Pyaar Mein is a really fun and accessible film. The last film I shot with Imran Khan, Ek Main Aur Ekk Tu was a fantastic experience but the film was a little more serious, this film is for the masses. We have three to four item songs that I think everyone will enjoy. I think everyone will enjoy the film."
"It's fun, it really is. Punit as a director wants people to have fun while watching his film and he has delivered on that," Imran said.
Producer Karan Johar concurs, "Our purpose is to sell dreams, music and happiness."
Though it is a fun classic rom-com, director Punit also says that he hopes audiences see it as more. "There is a deeper meaning in the second half of the story."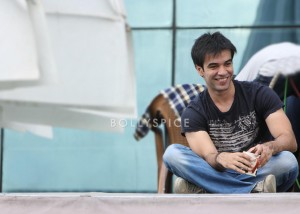 Adding that he thinks that is the USP of Gori Tere Pyaar Mein, "The film never becomes heavy and the things that need to be told, have been told beautifully and it is still a fun and entertaining film. According to me, this film can redefine the way romantic comedies are thought of in this country."
Watch this space because as we said we have fun chat with Kareena and Imran and then a special exclusive interview with Imran on all things Gori Tere Pyaar Mein that we know you are not going to want to miss!