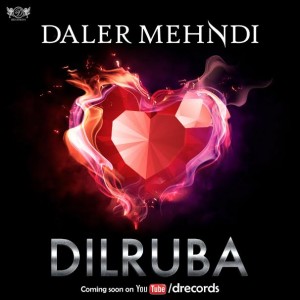 The New Year has just set in and while most of us are still busy ushering it, the Indian King of Pop Daler Mehndi has given us yet another reason to cheer. The renowned singer/musician has just released a teaser for his latest single Dilruba. This peppy number is Daler's first single to be released in 2015.
Dilruba came as a concept to Paaji when he was in a full swing one afternoon in his studio with his team. He conceived the idea, wrote the lyrics spontaneously and composed the song the same time. In order to gauge the audiences reaction, he went to a renowned nightclub and had the number played live. Much to everyone's delight, the audience and the DJ himself present at the occasion grooved and danced along when their favorite singer was played. The energy of the song is a metaphor of the singer's energy, liveliness and spontaneity. It gives us yet another example of how Daler is a powerhouse of talent when it comes to making people give in to music which is pure and at the same time gets you pumped up.
The full song will be released on D Records soon and is the first amongst many more chartbusters that will be out this year. For all we can only say the Daler mania is just about to begin!
So are you ready for the ultimate Tunak 2015?
Watch the Teaser of Dilruba here: