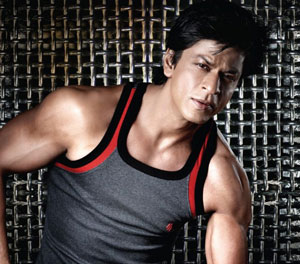 Once upon a time, on November the 2nd, 1965, a Super Star was born.
The Bollywood Badshaah, the King of Bollywood, the Raj of Simran's dreams – however you may relate to him has turned 48.
To celebrate Shah Rukh Khan's birthday, BollySpice explores the contribution the Super Star has made by celebrating each letter of the Super Star's name:
"S" – SWADES: 2004, directed by Ashutosh Gowariker
SRK essays the role of Mohan Bhargava, a USA based project worker at NASA who finds himself (re) discovering his Indian roots during a visit back to mother India.
"H" –  "Hum Tumhare Hain Sanam": 2002, directed by K.S Adhiyaman
Playing the role of Gopal, SRK portrays a jealous and possessive husband who eventually realises the folly of his ways.
"A" – ANJAAM: 1994, directed by Rahul Rawail
One of SRK's earlier films, this was the very first film in which SRK and Madhuri Dixit starred together in. SRK portrays Vijay Agnihotri – a rich, spoilt and psychopathic man who will do anything to gain the love of Shivani (Madhuri Dixit).
"R" – RAJU BAN GAYA GENTLEMAN: 1992, directed by Aziz Mirza
An emotional- comedy drama, SRK is "Raju: a young and highly ambitious engineering graduate. As Raju's dreams seem to be coming true, it dawns on him that his dreams are after all are not what he truly wants.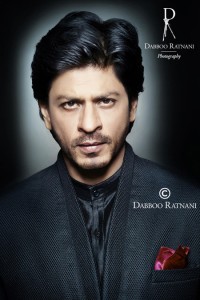 "U" – URIYE: 1998, directed by Mani Ratnam
"Uriye" is the Tamil name for "Dil Se", the tragic, politically charged love story. SRK plays the part of Amar Verma, a programme executive for All India Radio. Falling in love with a girl belonging to an extremist terrorist group, Amar sacrifices his life to be with his love.
"K" – KING UNCLE: 1993, directed by Rakesh Roshan
The adorable emotional comedy in which a young orphan child melts the heart of a stone cold business man. SRK  is seen as "Anil", the business man's younger brother who initially turns his back on the family wealth to live by his ideals. As Ashok sees a change of heart, Anil returns home.
"H" – HEY RAM: 2000, directed by Kamal Hassan
Narrated in flash-back, this period drama revolves around the Partition of India, 1947 and the assassination of Gandhi. SRK essays the role of "Amjad Ali Khan", an archaeologist and the protagonist "Saket Ram's" best friend.
"K" – KOYLA: 1997, directed by Rakesh Roshan
Starring alongside Madhuri Dixit, SRK takes on a "Rambo" like persona through his character "Shankar". Made mute by forcibly swallowing red hot coals by the family enemy during his childhood, Shankar learns of the truth behind his tragedy – which is threatening to take the love of his life away.
"H" – HAR DIL JO PYAR KAREGA: 2000, directed by Raj Kanwar
Although SRK makes a guest appearance as "Rahul", his character is vital in saving the day in this emotional rollercoaster love triangle.
"A" – ASOKA: 2001, directed by Santosh Sivan
A period historical drama based on Indian emperor "Ashoka the Great", SRK portrays the historical figure who ruled the majority of the Indian subcontinent from 273BCE to 232BCE. With the destiny of becoming something even greater than the emperor he is, the film is a fictional take on the emperor's love, loss and spiritual regeneration.
"N"- NRI
And finally, we have the significantly important role and the film that not only launched Shahrukh Khan into stardom but redefined the NRI in Bollywood and in a sense, "globalised" Bollywood:
Shah Rukh Khan essays the role of "Raj", the NRI of Dilwale Dulhaniye Le Jayenge. Directed by Aditya Chopra, DDLJ was a pivotal film for the depiction of NRI identity.
Academic Jenny Sharpe of UCLA describes DDLJ as the first perfection of "western gloss-desi-soul" which numerous films have attempted to reproduce since.
Such is the magic and charisma of Scorpio born Shahrukh Khan, that his films have indeed contributed in changing the face of Bollywood.
The young man who arrived to Bollywood with a vision to make films "so damn bloody big…that my parents somewhere sit down on a star and from there also can look at their son and say 'I can see his movies from here better than I can see the Wall of China or anything." – has made an impact in more ways than one.
BollySpice wish this magnificent personality a very happy birthday and many more successes to come!