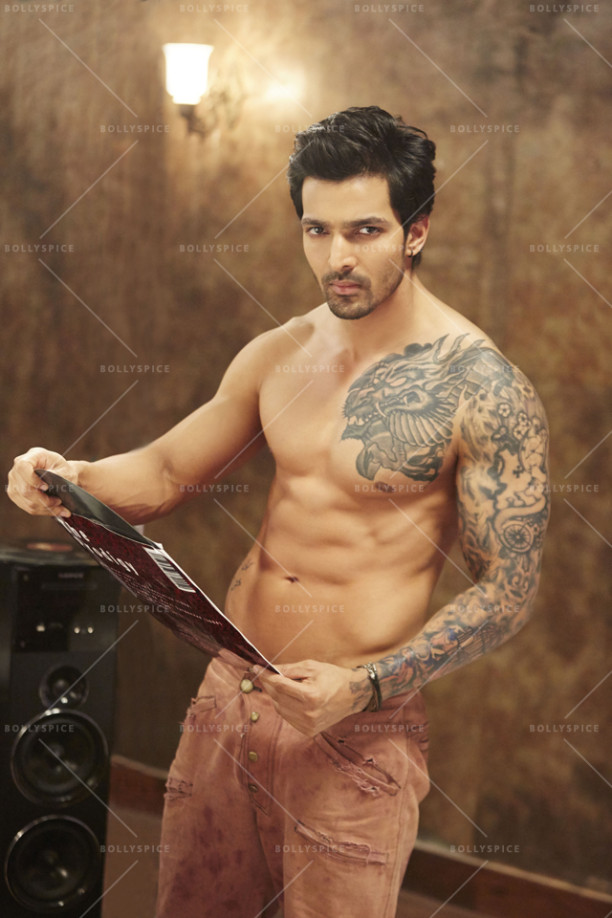 South star Harshvardhan Rane's already a hit with the female junta here who can't seem to get enough of his tattooed hot-bod in the promos of Sanam Teri Kasam. The hunky actor sports tattoos on one side of his body that go up to his neck. And while Harshvardhan has real tattoos too that his fans have even copied, the actor reveals that "maintaining the fake tattoos was more difficult than getting inked for real."
The actor shares that each tattoo that his character Inder in the film sports, has a story to tell. "He gets a tattoo for every place that he has visited. Vinay Sir himself designed and chose many of the tattoos, so there is a lot of thought process that has gone behind each one of them," says Harsha.
But the real challenge, he adds, was in maintaining the tattoos. "They were elaborate ones and I had to take care not to sleep on the wrong side or else they would get rubbed off. The other problem was in actually getting them off the body as it required hours of scrubbing. My skin would be left raw after getting them removed," he says.
But well, with the praises coming his way, we are sure the pain was worth it all, right Harsha?