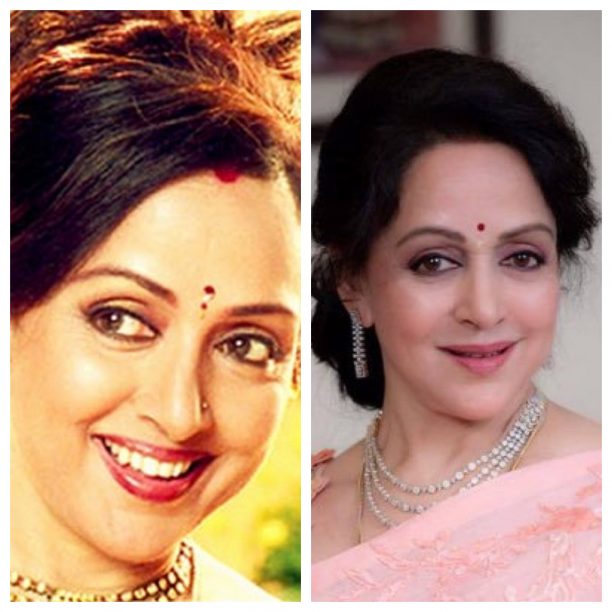 The Dream Girl, aka Hema Malini, recently turned 73 On October 16th. In this special interview, the actress talks about beauty, and that age is only a number.
Happy Birthday, Hemaji, and please stop lying about your age?
Thank you so much…but what do you mean?
I mean, you look no more than 40. What is this nonsense about 73?
(Laughs uproariously) Yeh to aapka nazariya hai(that's only your perception). Besides, age is just a number. You are as old or young as you feel. I have to admit I don't feel 73.
How do you manage to stay so fit, is it the dancing?
It used to be. But after Covid there is no stage for dancing. Every Durga Puja I used to perform on stage. For the last two years, that has stopped. It is one of my lingering regrets. Dancing is the best form of exercise. I learnt this from my idol Vyjanthimalaji.
What are you doing to make this birthday special?
My younger daughter Ahana is in Delhi. Dharamji will be joining us later during the day. That's when the cake-cutting will happen. I have never been too fond of this ritual. When I used to be busy working on sets in my earlier days, the cake-cutting happened between shots on the sets only. My elder daughter Esha is here in Mumbai with me. As you can hear, my granddaughter is combing my hair. She thinks she is making me prettier.
Little does she know. You can't improve on perfection?
You know, I've never thought of myself as beautiful. Not that I think I am not beautiful. But I don't sit in front of the mirror admiring myself for being the Dream Girl and all that. It is only when people like you remind me of my looks that I think about it. 'Aisa hai kya?' I wonder. Am I really beautiful?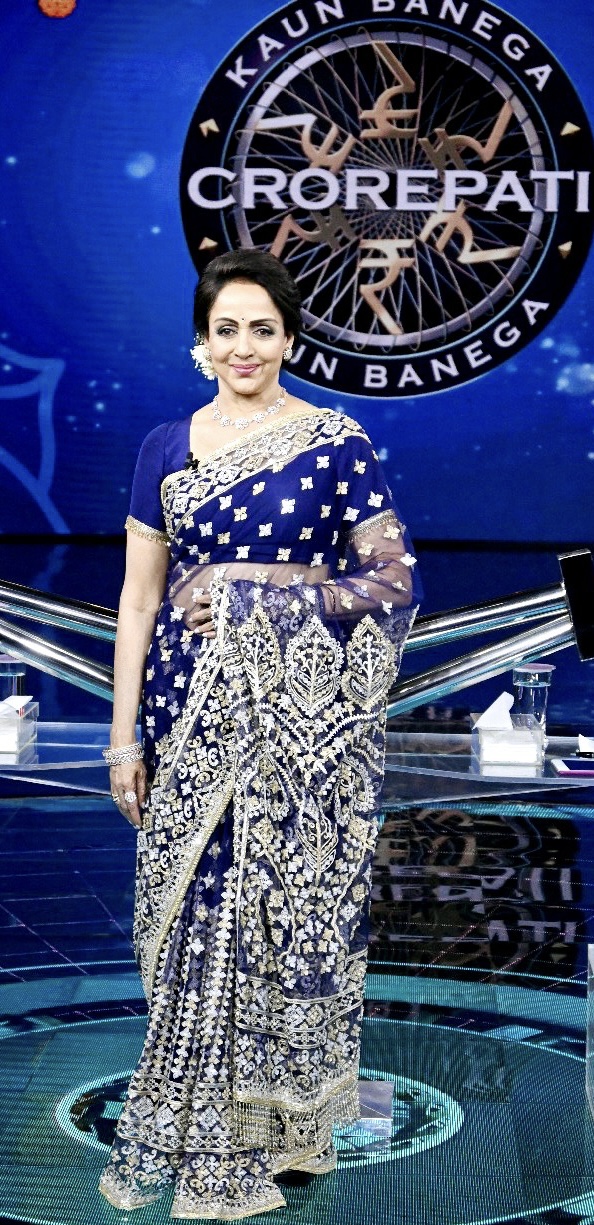 Believe me, you look like an incarnation of Goddess Durga. Those who saw you with Mr. Bachchan on Kaun Banega Crorepati can't get over how radiant you looked?
Did you like the show? We did the Sholay dialogues. Ramesh Sippy(the Sholay director) said, 'You must do not only your own dialogues. You must also do the other characters' lines. So I did Gabbar Singh's dialogues.' Bahot mazaa aaya I had lots of fun.
Yes, we could see that. Your blue saree was perfectly colour-coordinated with the KBC set . How did that happen?
I've no idea how that happened. It was Manish Malhotra's idea. So I guess he must have designed it keeping the set in mind. I've always said, my success is not about me alone. There are so many involved in the process . I owe my success to my mother, to my brothers, my staff, my stylists and above all my audience which has stood by me for more than 50 years.
What is the secret of your abiding beauty?
Keep smiling all the time. Do the things that make you happy. The minute you stop enjoying doing something , it becomes a burden. Be with the people you like.That's why I've never pretended to like someone when I don't.
Any regrets in life?
None at all. By the grace of God I've everything. A wonderful life, a loving family, daughters and sons-in-laws who dote on me. Grandchildren who have the right to pull my hair.
And the kind of beauty that very few are blessed with?
Aisa kya? If you say so.