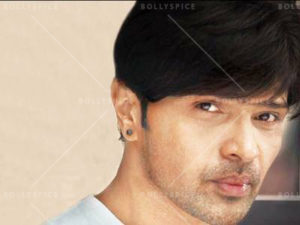 After Salman Khan and Amitabh Bachchan showed their loved for the songs of Aap Se Mausiiquii, the audience also have shown their love and appreciation for the songs with 20 million views across all the released videos in such a short time.
The album Aap Se Mausiiquii has a total of 10 songs and 10 breathtaking videos, and also features 15 different remixes by the top DJs of the country from DJ Aqeel, Akbar, Chetas, and Kiran Kamath. Neha Kakkar also has sung 3 songs with Himesh and the grand videos will be shot in the coming months for the other 6 songs. The Himesh-Iulia Vantur track Every Night and Day is making waves across the globe.
Bhushan Kumar who has worked with Himesh on more than 100 films and more than 600 super hit songs has produced this album. Mega star Amitabh Bachchan honored the multi-talented artist by launching the album at a grand event in Mumbai.
Himesh feels on top of the world to have a mentor like Salman Khan and a brother like Bhushan Kumar to support the album and says, "on top of it, I am very happy that Bachchan Sahab who is the biggest legend of the industry, loved the songs and videos and launched my music album. I am truly grateful to him."
In association with Himesh-Reshammiya.com