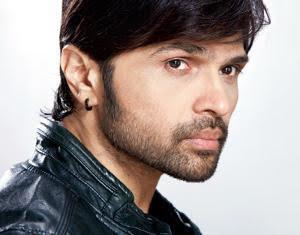 The multi-talented Himesh Reshammiya has remained at the forefront of the music reality TV scene. He has been seen as a mentor on various reality shows including India's RAWstar and The Voice India. Now he is all set to return to Zee TV to judge the sixth series of Sa Re Ga Ma Pa Lil Champs.
In a recent interview with AsianAge, Himesh spoke about his association with Zee TV and his excitement for the new show "Judging the show is like coming home to my family. The channel gave me my first break when I was only 16-year-old by airing my first TV show Andaaz that was produced and directed by me. I earned my first penny because of them. After that, I happened to produce seven more shows for them." He is also looking forward to discovering new talent on the show "As I take on the responsibility of a judge on the show, I must admit that I am privileged to be surrounded by such phenomenal talent. Some of them are so astonishingly accomplished that they can easily give established singers a run for their money."
Since this is the first time that he will be mentoring children, he understands the sensibilities that will be required for this "It is certainly not easy to judge kids. First, children are vulnerable and you need to break the news to them subtly. Here, we need to watch our words, and help them discover their talent. I strongly feel it's my duty to give the right guidance to these kids I will ensure that the kids get roti, makaan and barkat (prosperity)". Himesh is well known for supporting new talent once the reality show ends, having given breaks to many of todays popular playback singers. When asked if he would do the same with this series he said "Well, I have given breaks to newcomers like Palak Muchhal and Vinit Singh. Incidentally, they come from Sa Re Ga Ma Pa. I always try to promote new and young talent — I've learnt from Salim uncle (Salim Khan) and Salman sir (Salman Khan). When I was a newcomer in the industry, Salman Khan and his family gave me the platform to present my talent in front of the audiences. I am indebted to them for life. So I'm always ready to help anyone who has the potential and zeal."
The auditions for the sixth series of SaReGaMaPa Lil Champs are in full swing. The show will air on Zee TV.
In association with Himesh-Reshammiya.com