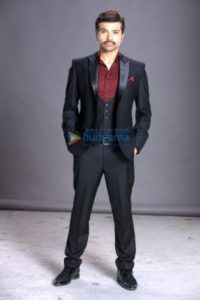 The multi-talented Himesh Reshammiya, has recently completed a successful run as a judge on the sixth series of SaReGaMaPa Lil Champs, and he is now all set for his next reality show The Voice India Kids.
Aside from this, Himesh recently revealed that he will start working on the sequel to his 2014 hit film The Xpose next year. Speaking to Radio and Music, Himesh said "We have completed the script of the movie and will be announcing the film by December this year." The Xpose proved to be a successful venture for Himesh, and we are most definitely looking forward to the details of the sequel.
Until then, Himesh will next be seen as a coach on the second series of The Voice India Kids. Himesh is one of four coaches, and speaking to PTI recently about the show, he says "When the kids learn under the best music coaches, it is like going to a school. It takes them to the next level in their career. It is important for children to learn, whether they want to pursue music or any other field. It (reality show) helps them identify which profession they want to get into in future. (I feel) It is better to identify your interest at an early age."
Watch Himesh as a coach on The Voice India Kids, AndTV on 11th November at 9pm.
In association with Himesh-Reshammiya.com