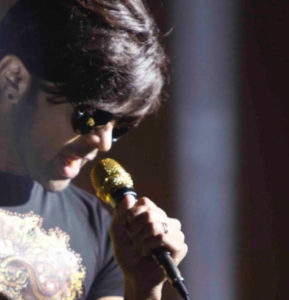 In a recent interview with Hindustan Times, the multi-talented Himesh Reshammiya said that "Love is the essence of his music as it connects everyone." Talking about his career with 650 super hit songs, "I have had an unconventional journey. I try to reinvent myself every year."
Himesh has always attributed his successes to God, his father Vipin Reshammiya and his mentor and brother Salman Khan. Speaking about Salman, Himesh said "I learnt music from my father but Salman Khan gave me my first break. Since then, there has been no looking back." Himesh and Salman have always delivered super hit songs together and Salman has also been seen praising Himesh's latest private album Aap Se Mausiiquii.
Himesh also cleared the air regarding his friendship with Sonu Nigam and Asha Bhosle saying that "It is a mere perception that some have" that there has been any misunderstanding. He continued with "Asha Bhosle commented on my nasal singing and after that we have done a song together. We have bonded well with each other during music reality shows, and even Sonu Nigam and I have a pleasant relationship."
Tonight is the latest song release from Himesh's latest private album Aap Se Mausiiquii. Himesh's forthcoming projects as an actor include the films The Xpose 2 and Heeriye.
In association with Himesh-Reshammiya.com