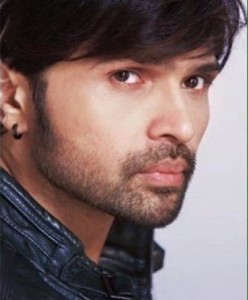 His latest film as an actor 'Teraa Surroor' has officially been declared a hit at the Box Office and to celebrate the films success (true to his style), he is already working on his next musical project. The multi talented Himesh Reshammiya has recently announced, that he will celebrate the success of 'Teraa Surroor' with the recording of 15 new dance tracks, that he has recently composed.
According to an article by Box Office India, Himesh is planning for these dance tracks to be played at all parties and clubs by the end of the year. The interesting part about the tracks is that they will be remixed by at least 10 different DJs from across the globe. Each song will have a video that will be shot in a grand way, almost like a mini movie. We last saw this kind of treatment with songs, in the videos that accompanied Himesh's successful debut album as a singer 'Aap Kaa Surroor'.
The first song will be shot in Stockholm. Apart from these songs, Himesh will also be reinventing himself for his forthcoming films as an actor which include 'Heeriye' and 'The Xpose 2'. There is definitely plenty to look forward to from this talented artist. Stay tuned with BollySpice for all the updates!
In association with www.himesh-reshammiya.com