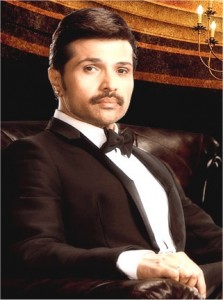 As mentioned in our last article, Himesh Reshammiya is planning a sequel to his super hit film The Xpose.
The Xpose becoming a super hit, has been a real boost for Himesh and it is the first film produced by his Father Mr Vipin Reshammiya. Whilst speaking to Movie Talkies, Himesh said, "My dad was sure that The Xpose would become a hit franchise. This is his first film as a producer and I am happy to have given him a hit. I am thankful to everyone who has appreciated my work."
The Xpose 2 will be based on the 70's era (1973) of Bollywood and will be featured around the many girls who committed suicide as they couldn't win superstar Rajesh Khanna's love. However, one girl, admist the chaos is murdered. This will be the next murder mystery that Himesh's character Ravi Kumar will solve. The director of the sequel is yet to be decided, and the hunt for two new heroines is also on. Himesh will be sporting six pack abs in the sequel. The music of the sequel will be a tribute to music legends R.D Burman and Laxmikant-Pyarelal.
Speaking to Bollywood Hungama recently, Himesh said, "I'm truly excited for the sequel of The Xpose and happy for my dad that I have given him a hit franchise as he is the official producer of the film. Ravi Kumar's character has been universally appreciated by critics as well as audiences. The quirkiness in his dialogues is the big highlight and we intend to make the sequel a landmark film in music, thrills, visuals and dialogues. The script will explore the stunning truth of the 70s Bollywood," concludes Himesh. There will be four supporting artists and one big star who will play Rajesh Khanna's role.
We are most definitely excited and looking forward to The Xpose 2. The film is set to release on 29th May 2015.
The Xpose is running successfully in cinemas in its fourth week across India.
In association with www.himesh-reshammiya.com