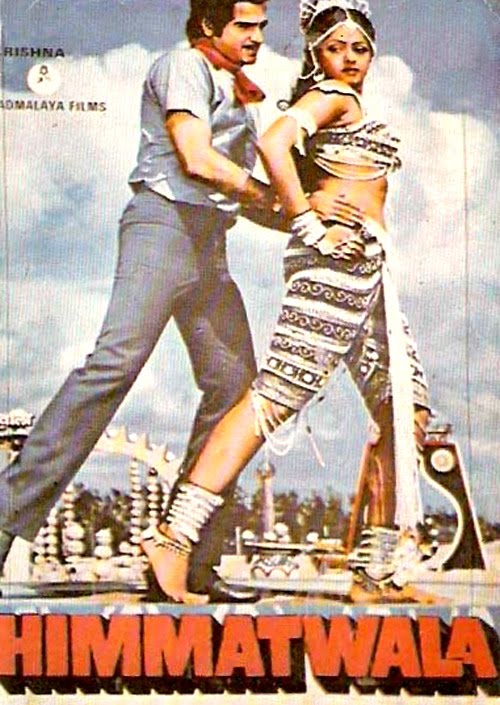 It's 'dedication' time for Ajay and Sajid! – With the new version of Himmatwala, Khan says they are paying tribute to the 1983 blockbuster film and director K Raghavendra Rao. With Housefull 2, he has just delivered a blockbuster. And even before celebrations kick off, director Sajid Khan is already on to his next biggie – Himmatwala.
The Ajay Devgn-Rishi Kapoor starrer that goes on the floors around August-September will hit theaters next year but the release date is yet to be finalized.
"Yes, my next release has to be Himmatwala because it will coincide with the origi­nal film completing 30 years in 2013," says Sajid.
For the uninitiated, the Jeetendra-Sridevi starrer released in 1983 and went on to become a blockbuster beating other films like Coolie, Betaab, Hero, Masoom and Mahaan.
"The plan is to dedicate my Himmatwala to one of my most favourite directors, K Raghavendra Rao. It will be our (Sajid and Ajay's) tribute to movies of the Himmatwala genre," says the Heyy Babyy director, adding that he's still working on the script and screenplay.
Interestingly, Himmatwala will be set in a small town in Uttar Pradesh. "Ajay will have a lot of raw and rugged action sequences. But it won't be like any of his other movies like Singham (2011). He's very involved with all the action in the film," says Sajid, who has also roped in Prakash Raj of Wanted and Singham fame.
Despite clarifying umpteen times that his Himmatwala is not exactly a remake; it has been constantly called exactly that. "It's not true. I can only say one thing about my film — that it is loosely based on the yester­year film. It's a completely new story in a contemporary set-up with several new char­acters," says Sajid.