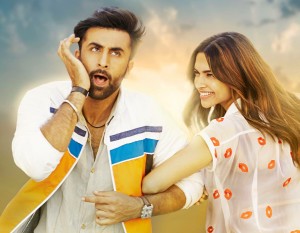 Ranbir Kapoor has been garnering praises for his Dev Anand act in the song 'Matargashti' from Tamasha. The actor stated that he wanted to do it properly so he hired a professional to learn.
Everyone including Deepika Padukone has been praising Ranbir Kapoor. When asked about the same, Ranbir said that as he wanted to mimic Dev sahab properly so he hired a professional to learn from him. "I wanted to learn to speak and act like Dev sahab so I hired a mimic artist. He taught me very nicely and that reflects in the song. I think for an actor it is important to learn the craft properly," Ranbir said, adding that Imtiaz Ali wanted to give the 'Hakuna matata' feel to the song where two lovers or friends are having a good time and that's why the song has been loved so much.
Tamasha hits theaters on November 27th.