How would you define a male that shows power in his stance, induces fear in his eyes, and a ready for action style in his agility. He protects his loved ones, stands his ground and can be downright swoon-worthy. Gone are the days of just brute force. Nowadays the men deemed macho have street smarts to know when his fists need help. Not to mention their shades of grey bring in an extra bout of sexy. Presenting Bollyspice's Top Ten Macho Men.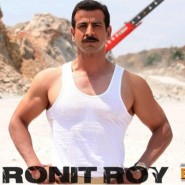 10. Ronit Roy – Boss
He's been around for quite some time but when it came to standing up against Khiladi Kumar, the TV Soap veteran was a little worried to say the least. But those sessions at the gym and a few helping tips from exercise expert Akshay himself and Voila! Ronit makes a debut on the list.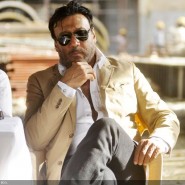 9. Jackie Shroff – Aurangzeb
He may have moved away from lead roles in late 90s but Aurangzeb is definitely a throwback to the Jackie we all know and love with a pinch of grey to add an amazing edge to this angry yet loyal mob boss.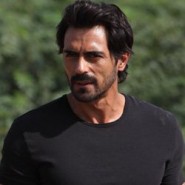 8. Arjun Rampal – D Day
Arjun Rampal and his gorgeous face (amongst other things 😉 ) has always had our interest but D-Day brought out a new level of oomph for the model turned actor. As the ex-army officer, he draws on suave person as the bullets fly. But Man, he brought out the waterworks in everyone as he played the man in uniform with a human heart. And we love our Macho Man with heart.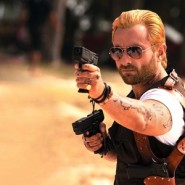 7. Saif Ali Khan – Go Goa Gone & Bullett Raja
When it comes to one-liners, you rarely see someone that can play it cool like Saif Ali Khan. Boris and Bullett Raja are just an extra gem to the crown for this actor and even while the bleached hair isn't exactly a style we would like to see him in, with guns blazing and an accent that has us in hysterics, his macho-ness isn't to be contended with.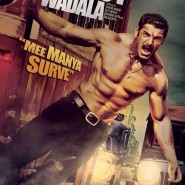 6. John Abraham – Madras Cafe, Shootout at Wadala
He may be one of the first actors to be called a sex symbol but it took John Abraham a while to get the Macho factor to kick in. Even while he beefed up for Force there was something missing. In Shootout at Wadala, swinging half out of a moving vehicle was only the beginning. The chiselled actor roared into ferocity as the gangster and refined back as the truth seeking RAW agent.
5. Akshay Kumar – Boss, Once Upon Ay Time in Mumbaai Dobara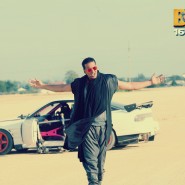 Akki has screen presence that's undeniable. Especially as the actor pulls out the shades of grey and gives evil a new angle. Once Upon Ay Time In Mumbaai Dobara may not have been pathbreaking nor his best but the obsession he draws out in performance give him the brownie point to an already established persona. Then comes Boss as a cherry on top.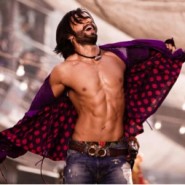 4. Ranveer Singh – Lootera & Goliyon Ki Raasleela RamLeela
Romeo and Juliet never looked so good when Sanjay Leela Bhansali introduced Ram-Leela. With Ranveer Singh's shirt off. But seriously speaking, the rustic playboy shows off his washboard abs aplenty but he shows the brains in character without making it seem like his IQ jumped a 100 points. Even in death Ranveer had us wishing we had someone like him to go the distance with.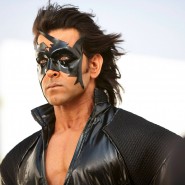 3. Hrithik Roshan – Krrish3
Truth be told, the unofficial Greek God is slipping from his true potential. We just dont see him enough. But as the desi super hero, Hrithik Roshan, has never lost his macho-ness even if his character is a little childish. But lets not forget its a dual role, proving the acting chops once again and giving his "life" to save a loved one is what today's Macho Men are about.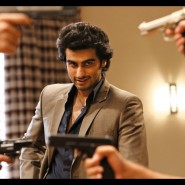 2. Arjun Kapoor – Aurangzeb
Who says you have to be clean shaven with washboard abs. Arjun Kapoor oozes macho as the misguided arrogant Ajay and even as the mommy's boy Vishal. There was no flexing but brute force apparent. No scholar psyche but an average balance between an IQ and a heart. Even with 10 guns facing his way, Arjun is smooth and cocky. Well, someone has to be.
1. Vidyut Jamwal – Commando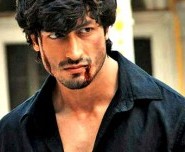 The numero uno has definitely gone to the most deserving. His martial arts got him a chance but boy does Vidyut Jamwal deliver. The body, the stance, the flow, the ease and the voice. Total. package with hard work and a twinge of luck to boot. Commando will no doubt set a trend in action that we'll be seeing for a while. He makes it look so easy yet you know this is years of practice and strict regimes we are seeing. Vidyut has more to show so while Commando 2 is under works, we can enjoy his special appearances in films like Bullett Raja as the actor flexes his acting prowness a little more each time.
So whether you agree or want to make your own list, its safe to say our Macho Men make us swoon ever so slightly as the move amongst us. Bollyspice salutes you and hopes to see you again in 2014.