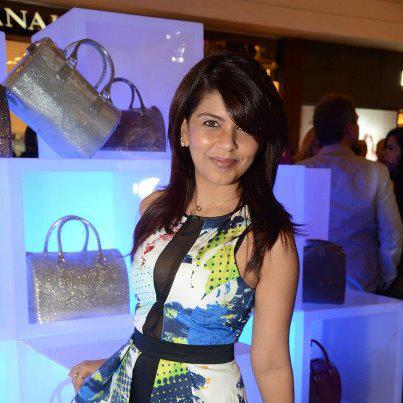 The young dynamic entrepreneur Tanaaz Bhatia has broken new ground through her innovations in the world of media via her company Bottomline Media Pvt. Ltd.! It is a matter of huge pride to announce that after having made its mark in Bollywood, Tanaaz's company has now quite literally spread its wings and prepares to take Hollywood by storm!
Bottomline Media Pvt. Ltd. has just been hired by the Hollywood production of The Zero Theorem as their marketing consultants! This gives Tanaaz Bhatia and her firm the distinction of becoming the very first Indian marketing agency to independently work as consultants for a Hollywood film; making it a huge matter of pride for not just Tanaaz and the industry, but the country as a whole! The Zero Theorem will be directed by the globally renowned Academy Award nominee, Terry Gilliam! Thus, the scale and import of the production also adds to Bottomline Media Pvt. Ltd's incredible feat! With a sterling body of work already in Bollywood blockbusters such as Ra.One, Agent Vinod and Don 2 amongst others; hitting "bull's eye" in Hollywood is now next on the agenda!
We've seen what they are capable of, having made "innovation" their watchword and surpassing all expectations! One wonders what Tanaaz and her team have in store this time around! Knowing them, the "bottomline" is that they are certain to make "The Zero Theorem" a real "hero" of a film through their marketing strategies
The Zero Theorem, is the next film by internationally acclaimed director, Academy Award Nominee, Terry Gilliam who has directed visually outstanding films such as Brazil, 12 Monkeys, The Imaginarium of Doctor Parnassus, to name a few.
The Zero Theorem will star Academy Award (Oscar) Winner Christoph Waltz, in the role of Qohen Leth, a computer genius that works on a mysterious project meant to discover the purpose of existence. The production is set to shoot in Romania with Media Pro Studios, from October 22nd to December 3rd 2012 and is aimed for international distribution. The film is produced by The Zanuck Company, one of the most prestigious in the film industry, with credits including the Academy Award Winning Driving Miss Daisy, Big Fish, Alice in Wonderland, and Charlie and the Chocolate Factor.