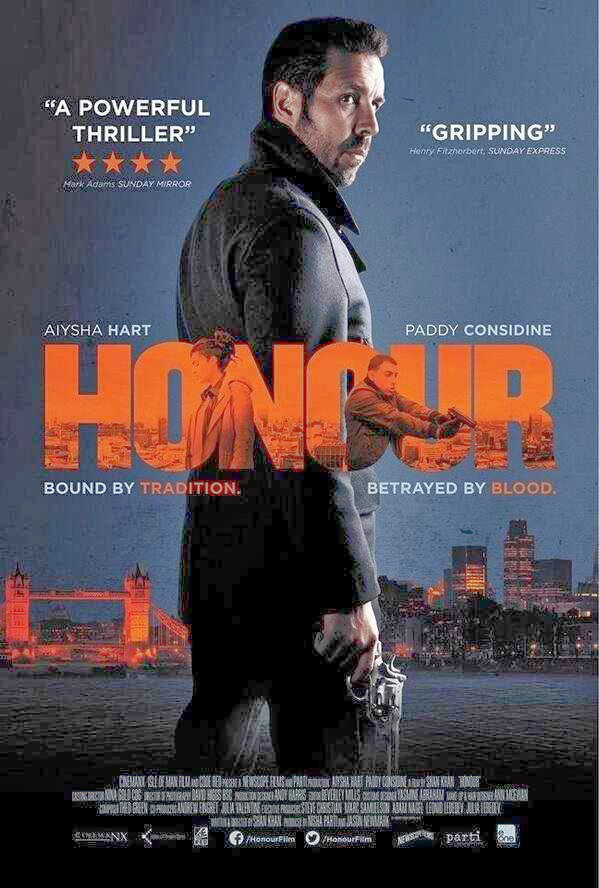 Honour is Shan's first feature film as writer – director, he has been part of the industry for many years. Training first as an actor, then moving into theatre and TV, with both, acting, writing and directing. Shan trained as an actor at Royal Scottish Academy of Music and Drama and on leaving took parts at The Bristol Old Vic, The National Theatre and The Traverse to name a few. In TV Drama he took the lead in Channel 4's Bombay Blue and notable roles in Trial & Retribution and Judge John Deed.
Shan has written several projects for TV including The Vice for Carlton TV, River City, Maryhill Jihad and Glasgow Dreams for BBC. He currently has a single drama Five Pillars in development with BBC.
In his main passion film, Shan made his directorial debut with Candy Bar Kid, a 4 minute short, which was nominated for a BAFTA for Best Short Film. He has several features in development; Family Man for Daybreak Pictures and BBC Films, Devil To Pay for Echo Lake (Antonia Bird to direct) A Thousand and One Nights for Stone City Films.
In 2010, he was selected for the UKFC's prestigious Breakthrough Brits programme which singles out up and coming UK talent. Honour came 3rd in the UK's Brit List of 2010 (The UK's equivalent to the Black List), of best unproduced scripts as voted for by the industry.
Honour is a London based urban thriller written and directed by BAFTA nominated Shan Khan. BIFA winning actor-director Paddy Considine (Tyrannosaur, The World's End) stars alongside Screen International 'Star of Tomorrow' Aiysha Hart (Atlantis).
The film also boasts strong supporting performances from Harvey Virdi (East is East, Bend it like Beckham) and upcoming UK talent Nikesh Patel (Jadoo, Bedlam), Shubham Saraf and Faraz Ayub.
Honour will be in cinemas 4th April and will be available for digital download from 18th April with the DVD released 28th April.
Synopsis
After a failed attempt at an honour killing at the hands of her family, Mona (Hart) is forced to go on the run. The family, desperate to save face, enlist the services of a bounty hunter (Considine) to search the streets of London to track her down.