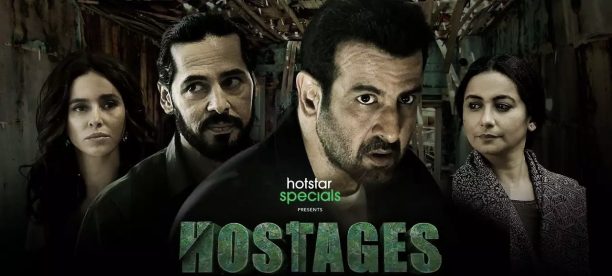 Within three weeks of release, Hostages 2 has emerged as a hit amongst audiences. There was good anticipation around what the second season would have to offer, considering the fact that the first season had closed on a cliffhanger. However, the makers played a smart card by kick-starting the second season from exactly the point where the first one had ended, and hence the overall impact of the thriller was retained.
Released on 9th September, Hostages 2 saw good curiosity built up around it days leading to the D-day, and as a result once the streaming began at Disney + Hotstar, there was a heady kick-start. Audiences were already prepared for what was in the offing and once the thrilling tale started unfolding, there was no looking back.
As a matter of fact what worked further in the favor of this 12 episode season was the fact that there were multiple layers that were integrated into the narrative, hence allowing a rapid turn of events in quick time. It was no more about just the bone marrow transplant involving Shri Swara Dubey but a full blown political conspiracy and multi-billion oil deals going wrong that brought in a major twist in the tale.
Other than the principle starcast led by Ronit Roy with Dalip Tahil as the antagonist, the entry of other actors like Divya Dutta and Dino Morea only made Hostages 2 further interesting. Add to that recurring cast members like Mohan Kapur, Aashim Gulati, Amit Sial along with new entrants Shibani Dandekar, Shweta Basu Prasad and Kanwaljit Singh, and Hostages 2 ended up being one of the better ensemble affairs in the offering.
Sudhir Mishra, who was in charge of affairs for the first season, handed over the baton to cinematographer turned filmmaker Sachin Kumar Krishnan for the second season. Though he still supervised the making as a show runner, it was Sachin who held fort this time around and managed to give a good account for himself. Applause Entertainment, which is the production company behind Hostages 2 (and many other exciting web series this year, namely Undekhi, Avrodh and Your Honour), made sure that the making was many notches up this time around.
Yet again, the second season has ended on an exciting note for Hostages and what remains to be seen is whether the third season is on the anvil. Given the kind of popularity that the thrilling affair has received and the fact that there are still quite a few angles in Hostages that are waiting to be explored, it would indeed be exciting if that truly turns out to be the case.