Bollywood is getting hotter by the day. Actors are hitting the gym even at wee hours of the morning just to stay in shape. Therefore, we've compiled a list of the most drool-worthy bodies that Bollywood has seen in 2011. This should motivate some of us lazy people (myself included) to get back on track after a long holiday break.
Hrithik Roshan
(
Zindagi Na Milegi Dobara
)
Hrithik, of course, has made it on our list every year. His perfect chiseled looks made many a heart flutter in Zindagi Na Milegi Dobara, which was an instant hit. Remember the first look of the movie and the Tomatina Festival? Last year a wax statue of the hottie was added to Madam Tussaud's museum in London, which features a bare-chested Mr. A aka Aryan in the hit movie Dhoom 2. That was not all for Greek God Hrithik Roshan. He also went on to win the title of the Sexiest Asian Man 2011 by a huge margin. He will be next seen in Agneepath portraying the role of Vijay Dinanath Chauhan.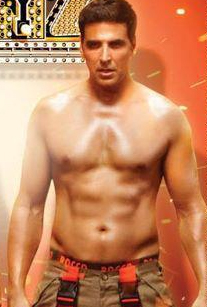 Akshay Kumar 
(
Desi Boyz
)
The Khiladi Kumar of Bollywood has always maintained a well-toned body throughout his career. His colleagues say he is not only fit on the outside but also on the inside. Khiladi Kumar got his name because he does all his stunts like it's a walk in the park. Friends in the industry rave about his highly disciplined lifestyle, which puts him on our Bollywood's Hottest and Fittest Body list. Looking better than ever in Desi Boyz he wowed us, especially in those Firemen scenes in the Title song!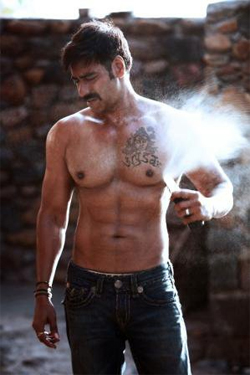 Ajay Devgn
(
Singham
)
His brawny looks made an appearance in Singham where he played the role of a principled Marathi cop Bajirao Singham. He always has had a hot bod but for Singham he went up several notches on the "whoa" scale! If sources are to be believed Ajay worked out not only to have the look for the movie but also to have a fit body from a fitness point of view. Ajay has also got himself a tattoo of Lord Shiva along with the name of daughter Nysa.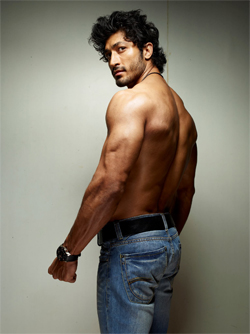 Vidyut Jamwal
(
Force
)
He is 2011 new entry into Bollywood in the film Force where he playsed a negative role opposite John Abraham. This super toned actor is probably why girls like bad boys. Vidyut has been fit since a very young age. He has trained in various forms of martial arts, gymnastics, and also practices parkour. His action style is according to him, "an amalgamation of the south Indian martial art called 'Kalarippayattu', a bit of gymnastics, a bit of Kung Fu." He is highly motivated and believes that your meal should contain all basic tastes-sweet, sour, salty. His food weakness – cheese!!
John Abraham
(
Desi Boyz, Force
)
John Abraham is the heartthrob of Bollywood and its not only for his cute dimpled smile but also his physique. Even after bulking up like Sylvester Stallon he looks mega fabulous. His fitness mantra – good food, a good nights sleep and a good routine. Apart from going to the gym one should look for the nutritive value in a meal rather than counting calories. You don't need expensive diet food to keep healthy. And looks like it works for him. For those of you who don't know how fit he is John at one of the promotional events for his movie Force picked up and hurled a 115kg bike 'at' the media! Damn! He makes it look soo easy.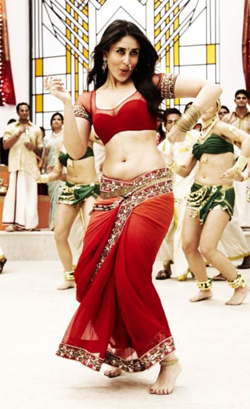 Kareena Kapoor
(
Ra.One
)
'Chammak Challo', we think we all remember this hit song and video for years to come. It's not only for its catchy tune but also for Kareena who looked completely hot in red. In news for her size zero look for Tashan, this Bollywood beauty is back to her normal desirable weight and is looking more gorgeous than ever. Her 'eat everything but in moderation' attitude and a good workout has worked out perfectly.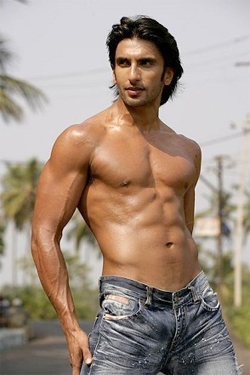 Ranveer Singh
(
Ladies vs Ricky Bahl
)
Very few newcomers get the chance to star in a lead role produced by YRF let alone be an instant hit. Ranveer is one such actor who became an overnight superstar as they say it. In 2011, Ranveer got everyone talking after he revealed his ripped hottie looks for Ladies v/s Ricky Bahl. We've heard he had to go on without food for 48 hours for this one. Somebody give this desi boy a paratha makkhan maar ke please!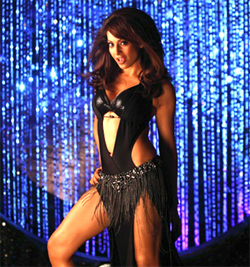 Bipasha Basu
(
Players
)
No pain no gain. This Bengali beauty had to stay away from sweets to attain the best bikini body in the industry for her role in Players. Her fitness mantra is not only to mix it up with a variety of exercises but also to maintain a healthy diet and to always keep your skin moisturized.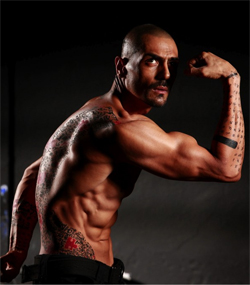 Arjun Rampal
(
Ra.One
)
Arjun Rampal is the surprise package you get to drool over…we mean watch in Ra.One. It was not until 10 days before the film released did we get to see his evil look and it blew everyone away. Especially that 6 foot long tattoo. If you've noticed our list has more bad boys than heroes. What to do… these bad boys are soo dishy these days.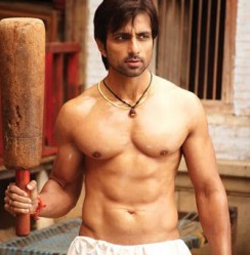 Sonu Sood
(
Bbuddha Hoga Tera Baap
)
Another Punjabi boy Sonu Sood started his career in Bollywood and has also acted in many Telegu films. His career shot to fame with the super hit Dabangg. Sonu's believes that no matter what age you are in order to be fit your body, mind and soul should be in sync with each other. Leading a disciplined lifestyle is how one should live.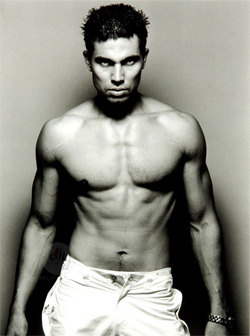 Randeep Hooda
(
Saheb Biwi Aur Gangster
)
This Haryanvi handsome hunk made his debut in Monsoon Wedding and realized he had a lot more work to do before he can call himself an actor. So he began working at a theatre and worked his way up to where he is now. Randeep Singh Hooda says being fit is not only physical but mental too. He believes there is no point in indulging in the Nth pack-abs trend because it's best to rather be strong and healthy from the core of your being than don six-pack which is by the way pleasant on the eyes but maintenance is high and energy draining. One way he stays fit is that he loves horses and owns six of them. We all love a man on a horse na?
Vidya Balan
(
The Dirty Picture
)
Her bold avatar in The Dirty Picture shocked everyone and received rave reviews for her performance. Kudos to Vidya for flaunting her full figure in a size zero obsessed world validating that sexiness is not in the size but in the way you carry yourself. For that alone she is hot!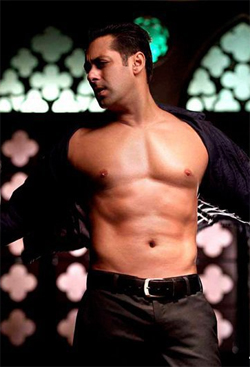 Salman Khan
(
Ready, Bodyguard
)
"Bodyguard Lucky Singh reporting sir." Now who doesn't know where that is from? This list would be incomplete if we didn't have Salman Khan on it. Always known for his great physique, men idolize to be like him and girls go gaga over him. He never misses a day at the gym. Probably that's why he was back on his feet in no time after his surgery. Take a note readers. Leading a healthy lifestyle helps you in a lot many ways that just looking good. No excuses from now on!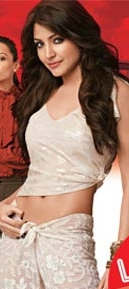 Anushka Sharma
(
Ladies vs Ricky Bahl
)
The naturally lean figured Anushka made her debut in 20o8with Rab Ne Bana Di Jodi. For her new film her hot bod was shown off even more and everyone took notice! This 5'9" beauty can give any Bollywood or Hollywood beauty a run for her money.
So salad anyone?!