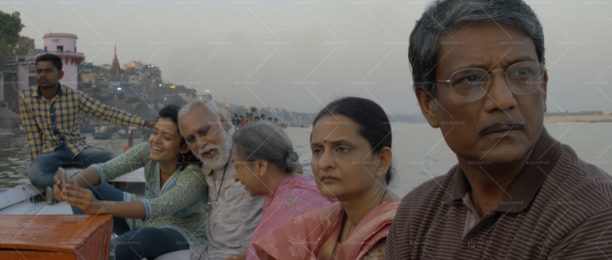 Hotel Salvation, which has already won a prestigious UNESCO Award at Venice this year and subsequently screened at the Busan Festival ( where it got great reviews) was screened at the Dubai Festival on the 12th and 14th of December, where Adil Hussain, Shubhashish Bhutiani and the producers were present to walk the red carpet.
With the buzz on it increasing with each festival, Shiv Om Visuals Private Limited and its owner Rajkumar Menda and Pravesh Sippy boarded the film as Associate Producers. They too were present in Dubai for its screenings.
With a firm marketing and release strategy in place, it is on it way to a theatrical release worldwide before the end of the first half of 2017. The UNESCO Award ceremony will take place in Paris in February and it has already been invited to screen in Sweden and Germany thereafter.
Executive Producer Dina Dattani said, "We had been working in parallel on the films festival, marketing and release strategy since the film was in production and so far we are completely in sync with that and are delighted that Mr Rajkumar Menda and Pravesh Sippy have come on board as Associate Producers – they saw our film and immediately requested us if they could participate. It only helps strengthens our team."