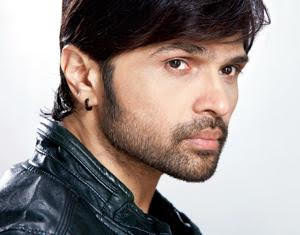 On the multi talented Himesh Reshammiya's birthday, launched the exciting news of 'Himesh and the Jewels of India'. This is a huge musical project which will be fronted by Himesh's music publishing company HR Musik. The project will feature 730 milestone songs which are composed by Himesh, and the songs will have the best singers of India.
In a recent article to Mumbai Mirror, the CEO of HR Musik Andy Singh, spoke about the project in more detail. He revealed that the company will be launching the "biggest invasion in the music industry which is called Himesh and the Jewels of India." He continued to say that this project will feature "Memorable compositions, outstanding singers, biggest videos and huge marketing plans. They are the going to be strength of jewels of India. Himesh who has a track record of 650 super hit songs has always believed that content is king and Himesh is very excited to bring this biggest music invasion ever in the music industry, because Jewels of India will take the level of every artist to another level in this country, and that can only happen with great songs for which he has been composing since the last two years" said an excited Andy Singh.
Further details of 'Himesh and the Jewels of India' project will be announced shortly. When it comes to films, HR Musik will have 3 releases within the next 18 months or so. These will include The Xpose 2, Vishal Mishra's 'Heeriye' (which stars Himesh and Tigmanshu Dhulia) and another untitled project. Andy continues "We will also be launching Himesh's second studio album because fans worldwide are very excited about Himesh doing another studio album after the record breaking success of his debut album as a singer in 'Aap kaa Surroor'. Himesh has recorded 10 milestone songs and huge videos are being planned for these songs also. HR Musik has already given three successful films as producers Khiladi 786 , The Xpose and Teraa Surroor and all three movies have done well at the box office, and the key reason to it, is right content and costing with great visuals and hit music. Today, success is only possible if content is good and at the right cost. We will have three releases in the next 18 months for which scripts are ready now and preproduction is going on in full swing and we will start casting soon and we will start shooting by November. Himesh's new look also will be revealed soon. After returning from his Durban show in August Himesh will be going on a 30 city tour this year to promote his new album which he is very excited about."
If you have been waiting for a shake up in the Bollywood music industry, then the time has most definitely come! Stay tuned with BollySpice for all further details on this very exciting project!
In association with http://www.himesh-reshammiya.com