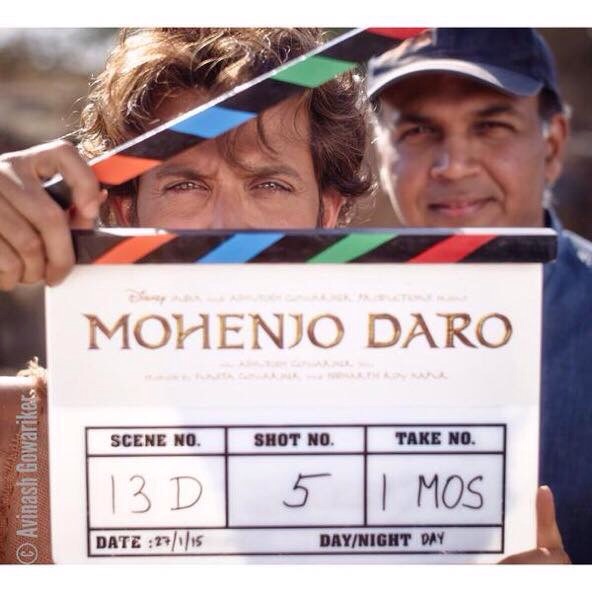 Ever since Ashutosh Gowarikar's ambitious period drama Mohenjo Daro was announced, everyone has been waiting for more updates on the project. We can now announce that the shooting of the film's first leg commenced yesterday in Bhuj, Gujarat.
Due to Hrithik Roshan's back injury shooting was delayed, according to Sunita Gowarikar the actor has now fully recovered. "He's recovered completely now and is looking stunning…We couldn't start with action as Hrithik needs to familiarize himself with the character. We want him to spend a week with the character, doing dramatic sequences before we go all out with the action."
While action has been kept on hold, action-director Glenn Boswell (The Matrix & The Hobbit) will be joining the crew next week.
Mohenjo Daro, starring Hrithik Roshan and debutant Pooja Hegde, is directed by Ashutosh Gowarikar, produced by Disney. The film will release on 12th of August 2016.