Hrithik Roshan who is currently shooting for Bang Bang is on a mini break of sorts. After launching his sister's book in Delhi, the actor was spotted having dinner with Hollywood Director Rob Cohen. He then shot for the posters of Bang Bang.
On Friday night, he left for London with his kids – Hrehaan and Hridaan in tow.
On Sunday, the actor posted two pictures of him and the kids enjoying Disneyland Paris.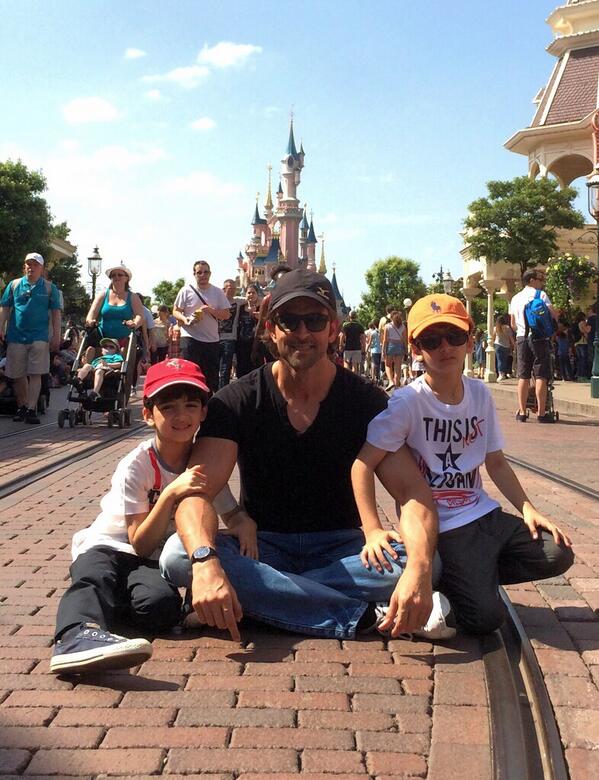 He wrote on his twitter saying, "On the road less travelled u must sometimes stop and take a picture."
The three of them were casually dressed in tees and denims, teamed with caps and shades to beat the Summer heat.
Hrithik posted another picture of Hridaan sitting in his lap with both of them staring at the Disney magic unfolding in awe. He wrote, "What is life if full of care… You have no time to stand and stare… #thingwelearnfromchildren."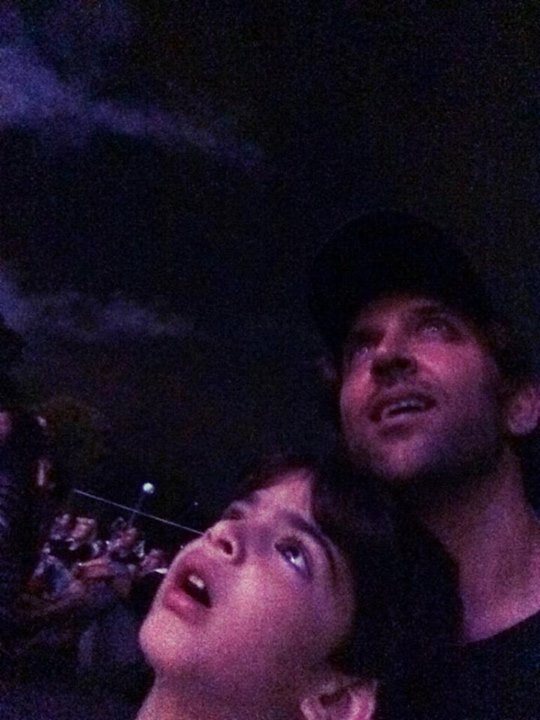 Then outside the Louvre Museum in Paris they took an fun shot with a cool quote
If ur uncom4table wth d way things r,reframe it.Even something huge cn look really small.Life is al abt perspective! pic.twitter.com/yMHkY0v1Z1

— Hrithik Roshan (@iHrithik) June 11, 2014
We hope that Hrithik and his little sons enjoy their vacation!