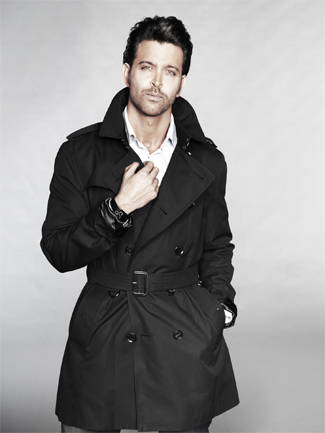 Hrithik Roshan – a name that is known and is listed as one of finest actors the world over. Since his debut in Kaho Na Pyaar Hai to his award winning and box office killing performance in Agneepath in 2012, the actor has thrilled audiences with outstanding performances and iconic characters. Coming up in 2013, Hrithik has some exciting films and projects in store for his fans. First up, Mr. Roshan is getting ready to give audiences what the have been clamoring for – a new Krrish movie! Yes, he has stepped back into the Krrish shoes and from what we hear this one is going to exceed expectations. Also on his plate is a film that is an Indian take on the killer cool Hollywood film Knight and Day. The action packed romance, which sees him starring opposite Katrina Kaif, begins filming this year. Recently the actor took time out of his very busy schedule and sat down and answered our questions on Krrish 3, on his future projects and so much more! See what he told us in this in-depth, frank and open interview with one of the best – Mr. Hrithik Roshan!
You started of 2012 with a bang with Agneepath, looking back now what are your thoughts on the film and its success?
The opportunity to work on a film as poignant and engaging as Agneepath was a wonderful start to 2012. It's simply a dream film for any actor. I truly enjoyed working with everyone on this film, from my talented co-stars and director, to the hard-working and dedicated crew.
      
Coming up this year is the highly anticipated Krrish 3. Any story details or little hints you could reveal?
 Unfortunately, I'm unable to reveal too much about the script at this stage but if you loved Koi Mil Gaya and the earlier Krrish then you will hopefully like this edition of the franchise too. It's an amalgam of adrenaline, action-packed sequences, romance, never before seen visual effects, a gripping script and much more! We are really humbled by the appreciation the film has received pre-release and it's obviously our aim to collectively sustain this. The audience will not be disappointed. I think the audiences are going to be in for a treat with Krrish 3.
 
How did the shoot go?
Very well indeed. It went smoothly and, as always, I had a great time filming this movie. It was exciting to be on the sets every single day. We had an amazing team.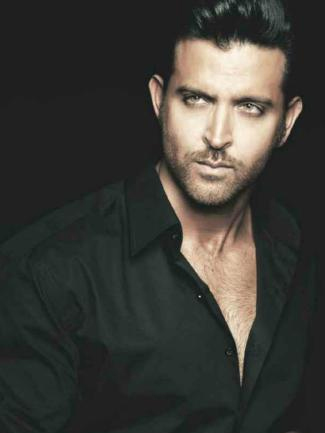 Now that you are almost done are you happy with the film so far?
I am more than happy with the outcome so far. Though it needs a lot of post-production work, which has been going on simultaneously. It is planned for release around Diwali in November, 2013 and I really do hope the audience loves the film as much as we loved making it.
 
How is it to step into Krrish's shoes again?
Absolutely amazing! It's like I was never out of those shoes lol! It was a blast!
 
How is it to battle against Vivek Oberoi as the bad guy?
Vivek is a really talented actor. He plays the bad guy so well in this film. We both worked hard to perfect the fight and action scenes, so hopefully audiences will see that and enjoy the rollercoaster of action and adventure that we have in store for them.
 
How is it working with your father again on this film?
Krrish 3 is our home production and so it is like coming home for me. I have absolutely loved working on the Krrish films, possibly this is one of my most treasured and happy moments in my acting career. And I get to create and work with my Dad, who is an absolute inspiration and such a gifted filmmaker. Working with my father under his guidance and directorship once more was a dream come true.
 
Then there is the film with Katrina Kaif, I read that you said it was not a remake but its own film. What can you tell us about the film?
You are asking me some really difficult questions to answer, as I can't talk too much about my forthcoming films until closer to the time. But I can say that we are ready to start shooting for it from March. The film is loosely based on the Hollywood film Knight And Day, but is at the same time different and takes a different look at things. There will be plenty of action and romance to keep everyone happy!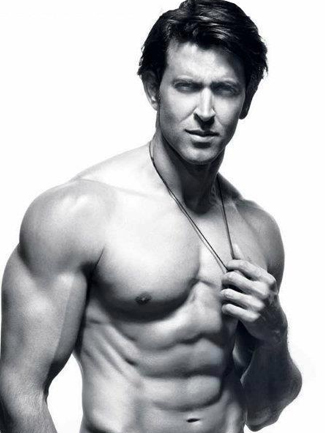 Your pairing with Katrina was so appreciated in Zindagi Na Milegi Dobara are you excited to work with her again?
Of course! Katrina is not only a work colleague but I consider her a friend too. She is a great actor and it will be great to be working again in our next film.
From what we have seen you certainly have been doing some incredible workouts, what is your regimen?
I work out consistently and have a strict diet and exercise regime that I follow religiously. Being fit isn't just about being physically strong but it is also about being mentally strong. My fitness workout is a major release for me, in a way it's my way of chilling out!
 
Will we see you in any Hollywood films soon?
I guess it really depends on the right script – there have been offers before but either the role hasn't been right or I have been committed to other projects therefore the schedules haven't worked out.
 
What about a concert tour? Would you want to do that again?
I never say never! I love music and of course to dance! So, if the right opportunity came up and my work schedule was free and didn't clash with my other commitments, then sure I'd consider it.
 
Last year you had a retrospective of your films shown at Marrakech, then ZNMD in Spain and Agneepath in Tokyo, – How does it feel to have your films being honored all over the world? What has the feedback been like?
I am so humbled and honoured, that words cannot describe my happiness. I am so grateful to the film industry for recognising and choosing to highlight my modest efforts in the movie-making business, and to my loyal fans for their constant love and support. Thank you.
 
You and Sussanne certainly seem to be such a support to each other, which is so admirable. What makes your marriage and relationship so happy?
I think Sussanne and I have enough respect, trust and faith in each other as we're not just husband and wife but best friends. We are in tune with each other and have an infinite understanding of each other's needs. Sussanne is very, very hands-on at work and she is great at what she does. The key to a happy and successful marriage is compromise, understanding and good communication – the rest will follow naturally.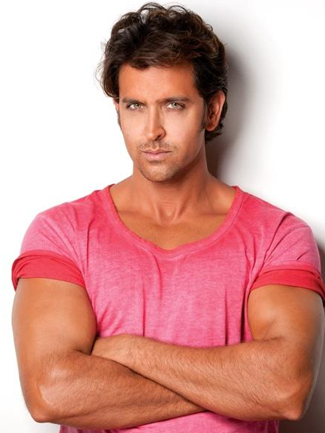 What are your thoughts on Hindi films today?
The Indian cinema industry is among the best in the world. Each year, it produces so many great and varied films that touch people in different and positive ways. I am honoured to be a part of it.
 
This past year certainly has seen a change in films with more acceptance of films that are not your typical commercial films like Kahaani, Paan Singh Tomar, Vicky Donor. What are your thoughts on that? What would tempt you to do maybe an "Indie" film?
I love the diversity in our cinema and the fact that all genres of our work have found an audience. Cutting edge, high concept films are a cinematic treat as it breathes air to a story idea that may not have seen fruition in the yesteryears. It just shows how vibrant, discerning and experimenting our audience is. And the amazing thing also is that these films can also generate good commercial returns! I would love to attempt an indie film – and perhaps I have many a time if we are to define an indie film as a high concept genre, fresh in appeal, indie/urban in nature. ZNMD could be a good example of this.
 
You also have done some really interesting endorsements. How do you choose which brands you want to be associated with? What has been your favorite campaign of yours this year?
As well as my acting work, I also enjoy varying my work schedule by doing endorsements and shooting campaigns and adverts. My business manager and agent team at Carving Dreams makes it easy for me to choose wisely. I have to feel a connection to the brand and believe in it in some way, so they pitch only the brands that have the same DNA as me. Also, the creative team behind the campaign is something that I take into consideration before I put my name to anything.
 
What have you learned about acting over you career?
I'm still learning! It would be arrogant of me to say that I have already learned everything about acting. Each day is a new day for me – I'm seriously on a journey of self-discovery.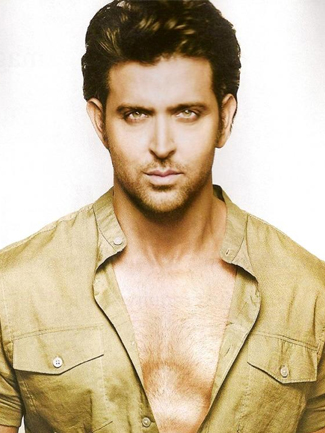 Hardest thing about being Hrithik Roshan, the star?
Juggling my work life and family life. It can be extremely difficult being away from my family when I'm at work on location, but I do try and see my family as much as I can as they mean the world to me. I guess it's crucial to prioritise time accordingly. It doesn't matter how much time you spend with your family, it's never really enough…
 
What do you love about acting?
How much freedom it gives me to mould and create a character and bring that character to life on the screen for many people to enjoy and identify with. I also love the fact that I can immerse myself into someone else's shoes and live several lives in one lifetime. I don't know whether any other profession could be give me this much joy.
 
A message for your fans the world over?
I would just like to thank my fans for all the continuous support and love they have given me. I am what I am today because of their appreciation! My fans are a very important part of my life. Thank You! Love you all