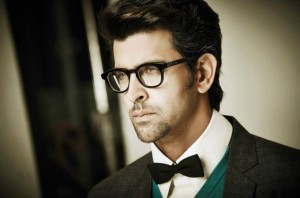 Hrithik Roshan has said that he is glad that director Karan Malhotra has roped in Salman Khan for the lead role in the much-talked about film Shuddhi. The 40 year old actor was initially cast for the male lead in the Dharma Production film but various delays and date issues resulted in negotiations collapsing. Kareena Kapoor was also taken on for the female lead; who then walked out from the project due to the delays.
Speaking about this, Hrithik had this to say to the Indian media. "I'm not disappointed that the film did not work out. It was a decision that the director (Karan Malhotra) made.He couldn't wait for the extra months I had to give to the filming of Bang Bang, and wanted to move on with another actor. And I said a dignified yes. I understand what it is like to be in limbo and that's when I gave my statement that I want him to move on with the project."
Commenting on Salman being taken on for the male lead, Hrithik added the following. "The role gets well suited to him (Salman). That's the power of the man. He can make any role 'suited' for him and it all works out."
Stay tuned as we will be bringing to you more updates on Shuddhi as and when we receive them!