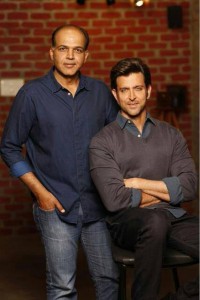 One of the films we are most intrigued about and absolutely cannot wait to see is Ashutosh Gowariker's Mohenjo Daro and we finally have a release date! Mohenjo Daro, which stars Hrithik Roshan and newcomer Pooja Hedge, will hit theaters on on 12th August 2016. Yes, sadly 2016!
Set during the Indus Valley Civilization, Mohenjo Daro is an epic adventure-drama love story, set in an ancient era but in a modern context.
In production now, the film brings together award winning international technicians including Costume Designer April Ferry Stunt-Coordinator Glenn Boswell and VFX Supervisor Karen Goulekas to bring the world and the time of the Indus Valley Civilization to life.
Talking about the film in an earlier interview Hrithik said, "I have done a couple of films earlier too which had drama, thrill and entertainment value. But Mohenjo Daro is not that kind of a film. It is based on an authentic story by director Ashutosh Gowarikar. This is a journey of a hero, a beautiful love story and also gives us a sneak peak into the Indus Valley Civilization. The story will also depict how beautiful the history of Indus Valley is. Such films have never been made in Hollywood or Bollywood."
Ashutosh is very excited to make this challenging and he says risky film, "I just love love stories ….especially those which are set in different times. And if those 'times' are several centuries ago, then the intensity of that romance grows multiple folds. In the case of Mohenjo Daro, the times are 2500BC (4500 years ago). I am extremely excited with the challenge of telling this love story, set during the Indus Valley Civilization. And to have Hrithik play the protagonist in this ancient world I am creating, with his portrayal of romance, which is so passionate and pure makes it all the more exciting. I'm absolutely glad that we are both coming together to tell this epic romance of Mohenjo Daro!!"
Watch this space for more!