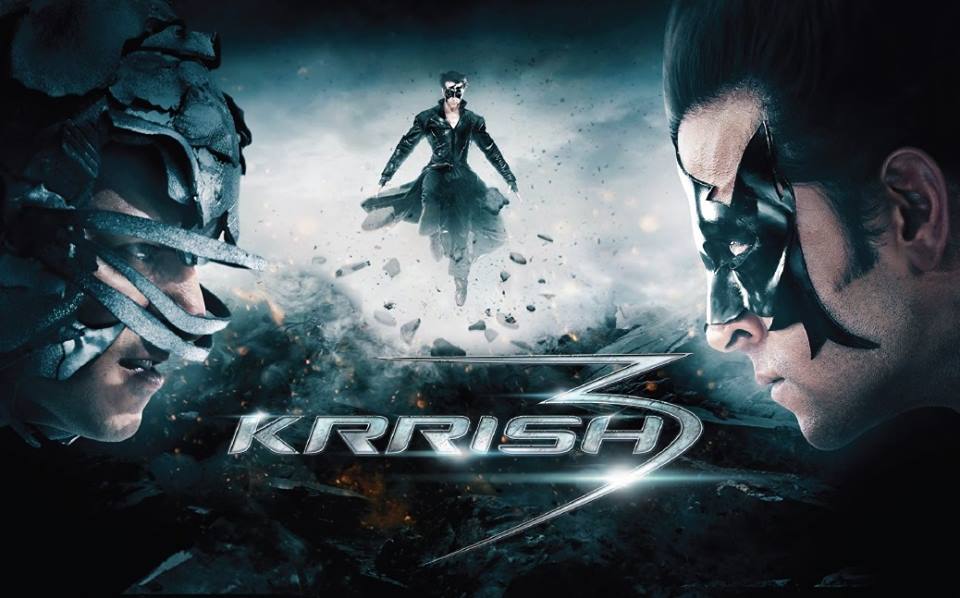 With Krrish 3 arriving on the weekend leading to Diwali, Roshans are expected to set some benchmarks, the opening day collections being the starting point. The film has a job in hand to create a new record for best collections ever on a non-holiday. As of now, it is held by Ranbir Kapoor whose Yeh Jawaani Hai Deewani had collected just under 20 crores on it's regular Friday release earlier this year. With the kind of hype, pre-release publicity & marketing, sequel factor, huge release, solo arrival, no competition around it and no big grosser since Grand Masti (which collected over 100 crores), Hrithik is set to make merry.
Moreover, with Krrish 3 carrying enough meat for audience ranging from 6 to 60 years of age, expectations are sky high for the film to cross at the least 25 crore mark on it's arrival. The only major setback so far has been the music as they haven't really added any value to the film's reach in theatres.
However, the industry – which has seen some setbacks in the recent past – is hopeful that overall positives that Krrish 3 carries would pull it through and embark on a massive start. Advance booking has been quite good and even though the film is arriving on a record number of screens, an all-India opening in the range of 60%-70% (at an average) is on the cards which should do the job for the film. This is a kind of film which has a reach in multiplexes as well as single screens audience and hence while 100 crore total is a given, it is to be seen whether 225 crore total of Chennai Express would be eventually challenged.