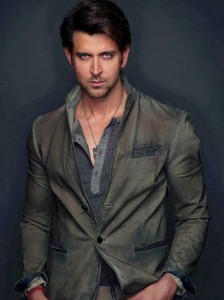 Hrithik Roshan has been going full throttle before and after the release of his super duper superhero hit film Krrish 3. Now it seems the actor needs some rest and more recovery time before he steps back on a film set. Hrithik had brain surgery in July to remove a blood clot and it seems the headaches have returned, so much so, that he needs to take some time off. The actor says he needs time to heal and will hit the ground running and resume shooting in January for Siddharth Anand's Bang Bang with Katrina Kaif and then after that will begin his shoot with Kareena Kapoor Khan in Karan Malhotra's Shuddhi.
In a statement he said, "I am extremely overwhelmed by the tremendous support and love extended by everyone to 'Krrish 3'. It's been a great journey. Before I get ready to resume the shooting of my next, 'Bang Bang', in early January 2014 and later 'Shuddhi', as both are physically demanding, I will be taking some time off to recover completely from the recurring headaches that have resurfaced in the last couple of weeks. I am confident that your love and prayers will heal me completely."- Hrithik
Adding, "I wish everyone a great end to 2013 and a fabulous start to 2014."
The actor also recently launched a cool clothing line but more on that soon!
We hope the actor is back to full Krrish superhero health soon and wish him a speedy recovery.