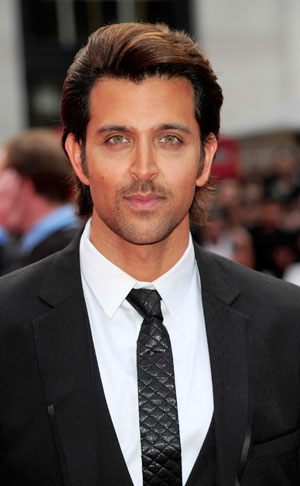 Paan Singh Tomar's director Tigmanshu Dhulia has signed on Hrithik Roshan for his upcoming film. This film will be based on Shakespeare's legendary play, 'Hamlet'. Sources have revealed that "Tigmanshu and Hrithik have been holding meetings for a while now. Hrithik has loved the way Tigmanshu adapted Shakespeare's Hamlet to fit into rural India…"
Shakespeare's dramatic stories have been portrayed in Bollywood before. Omkara was based on 'Othello' and explored jealousy and betrayal. Maqbool was based on 'Macbeth' and explored the combination of power and evil. Hamlet tells the tale of tragic prince Hamlet who seeks revenge for his father's murder.
Hrithik's charm and good looks fit the part of a prince. In fact, he had been called the 'Indian Hamlet' by Hollywood producer James Killough back in the 90's according to Bollywood Mantra. Hrithik was characterised as Hamlet for Tarsem Singh's film that he had planned as an international venture in 2001. The film was titled 'Aditya' but did not take off.
To be or not to be? More than ten years later, Hrithik is indeed being cast as Hamlet. Shooting is set to start in 2014.