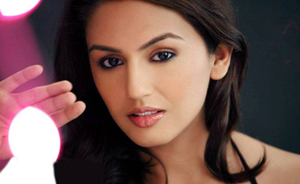 Huma Qureshi made a subtle yet memorable debut in Anurag Kashyap's Gangs of Wasseypur 2. Not only did she strike a chord with the audiences, she left a lasting impression and had most of us waiting to see what role she would undertake next. Well, the wait is over as Huma is about the grace the screen again, in forthcoming romantic comedy Luv Shuv Tey Chicken Khurana.
Co-starring Kunal Kapoor and directed by Sameer Sharma, Luv Shuv Tey Chicken Khurana is a romantic comedy which interestingly revolves around an important family 'chicken' recipe and the Punjabi family Khuranas' hunt for their special recipe. The film is co-produced by Ronnie Screwvala, Siddharth Roy Kapur and Anurag Kashyap and releases today.
BollySpice managed to chat with Huma about all things Luv Shuv Tey Chicken Khurana! Check it out!
What made you decide to do this role?
It was the coming together of a lot of very, very good things. When I was offered this script I read it overnight, and I was jumping up and down. In the morning I called the director and I said I'd love to do this part. It's a beautiful script. It's one of the best feel-good romantic family comedies that I've read in a really, really long time. I was very excited about my character. I am playing a doctor in the film, her name is Harman, who is from a small place in Punjab. I was very excited about the film and I told him I must play Harman because it's so interesting and it's so real, it's a side of Punjab and it's side of family that hasn't been seen in cinema before. It is a great film and probably the first in the food genre! It is also a fun romantic comedy, which I enjoyed shooting for.
What can your fans expect from this film after Gangs of Wasseypur?
My character in my debut film Gangs of Wasseypur was a bit of an airhead, but Harman is very real. She is very real, earthy, and a normal girl. She's what I think a lot of young girls from Punjab and from all over the country will relate to, because she is going through this dilemma where this guy she's in love with left her and left Punjab to travel overseas like a lot of young boys in search of a better life. They were childhood buddies and lovers but he hasn't been in touch for 10 years. Now he's come back after all these years and he's obviously expecting things to be as they were but life has obviously changed a lot in the last 10 years for her. The turning point in the film is how she is dealing with this entire thing and making the choices that she's making and finding herself and finding love in the middle of all this. There is also, of course, the story of the chicken recipe which is called Chicken Khurana, which is the most delicious chicken that has ever been made or cooked or eaten – this is like a metaphor for whatever is happening in their life.
How did you get into the character of Harman?
For this character I didn't have a lot of preparation to do because I've grown up in Delhi, which is very close to Punjab. So when it comes to the lingo it is fairly easy to pick up the Punjabi accent and all of that. I guess the only instruction that I was given by the director was to keep it really real. Like whenever we do a shot and he was not entirely happy with it he'd just come to me and say 'Huma just feel it. I don't want to think about the craft. I don't want you to think about the camera angle. I don't want you think about whether you look pretty in the shot or not. I just want you to think and feel like Harman.' I think honestly that is what did the trick for me because sometimes when we get into preparation we tend to over think things and complicate it. So the idea is to keep it simple and just react and respond to the moment. I think that's very important. Just be true to what you are doing at that point in time and really listen to your co-actor. If you do that then I think half the battle is won.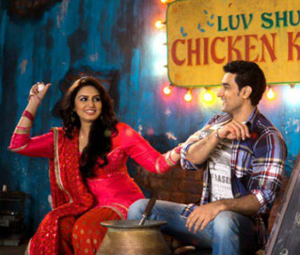 Tell us about working with Kunal Kapoor.
Kunal is a fabulous co-star. He gives so much to the film. With this film in particular he has been involved with it for the past 2 ½ – 3 years. He was a bouncing board so to speak for the writers of the film Sumit Batheja and the director Sameer Sharma. All three of them have really conceived and executed the film together. I came in much later of course. He's great, you know because despite the fact that he's been involved from the scripting process he was always looking for newer ways to attack and approach a scene, which I think was fantastic. He a very, very supportive co-actor. He's been in the industry for a while but he never had any hang ups, he's very cool to work with, a really great guy. I think the fact that we get along so well shows in the chemistry on-screen as well. It's just the ease that is there. I credit a lot of that to Kunal because since I'm fairly new it's very easy for one to get bogged down and get conscience of what you are doing, but he really made it easy for me.
He said the comedy in the film is different, it is not so in your face. It is more subtle. Would you describe the comedy that way?
Absolutely! It's not a slapstick film. It's not your quintessential Bollywood no brainer or the get ready to leave your brains behind kind of a film. It's a very real film and the comedy arises from the situations that are inherent in all Indian families. There is no attempt to stereotype or caricature people or situations. I think that's very important. I think most of our comedies end up as either mimicking someone or it's a caricature or slapstick. It's a very gentle comedy. It's about real people caught up in real situations and the inherent humor that is part of what is happening. It's a very real representation of what's happening and the inherent humor that is present. We are not trying to make the humor in-your-face, it's not raunchy, it's none of that, it's just real humor that is inherent in our families in our day-to-day lives.
What is your favourite thing about the film?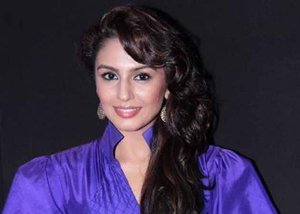 It's a very sensitive film. I think there is a great love story at the heart of it and it's about a boy's coming of age. My favourite part about the film is the story. It is a great story and the characters are really well rounded off. Everybody is tied in very beautifully. I think it has great music. I think Amit Trivedi is such a genius of our time, he has created cracker of an album. It's very Punjabi yet it's very international and he's done something completely new with it.
What would be your ideal role?
There is no ideal role as such. I want to do lots of movies in different genres with different co-actors and scripts and I want to pick interesting characters.
What else do you have in the pipeline?
I have Vishal Bhardwaj's supernatural thriller Ek Thi Daayan. Then Nikhil Advani's action film D-Day. They both are releasing next year.
Luv Shuv Tey Chicken Khurana hits theatres on 2nd November, watch this space for BollySpice's review.
With contributions by Anjum Shabbir and Stacey Yount