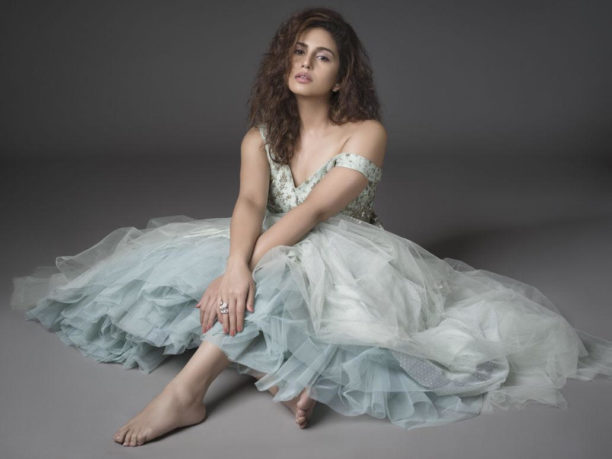 Huma Qureshi's debut international film Viceroy's House is fast becoming the talk of the town. The film is all set to premiere at the Berlinale 2017 on Sunday 12th February 2017.
Directed by acclaimed director Gurinder Chaddha (of Bend it like Beckham fame) this large canvas period film is a historical drama as well as a sweeping love story. The film tells the true story of the final months of British rule in India and its release will coincide with the 70th Anniversary of the Independence of India and the founding of Pakistan.
Viceroy's House marks Huma's big Hollywood debut. Huma is no stranger to international festivals as this will be her third film to be screened at one. Her debut film Gangs of Wasseypur was screened at the Cannes Film Festival 2012 and Dedh Ishqiya, was also screened at Berlin in 2014.
Viceroy's House is an official selection at Berlinale 2017 and will have its worldwide premiere at the festival.
Huma will join the Gurinder and rest of the cast in Berlin,immediately after wrapping up promotions of her upcoming film Jolly LLB 2.
Says a source, "Huma has always had the knack of balancing great content with commercial cinema. After Jolly LLB 2, she will head to Berlin to promote Viceroy's House with the rest of the key cast. The actress has an exciting year ahead and for good reason, as both her films Jolly LLB 2 and Viceroy's House are highly anticipated and popularly spoken about."
The cast of Viceroy's House includes Hugh Bonneville (Downton Abbey, Paddington) as Lord Mountbatten; Gillian Anderson (The X Files, The Fall) as his wife, Lady Mountbatten; Lily Travers (Kingsman) as their daughter, Pamela; and Michael Gambon (Harry Potter, Quartet) and Simon Callow (A Room With A View, Four Weddings and a Funeral) as key civil servants. As well as Manish Dayal (The Hundred Foot Journey) and Om Puri (The Hundred Foot Journey, East Is East). The roles of the principal political leaders are played by Tanveer Ghani (Nehru), Denzil Smith (Jinnah) and Neeraj Kabi (Gandhi).
VICEROY'S HOUSE opens on 3rd March 2017