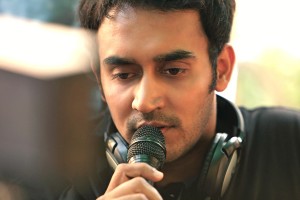 Humpty Sharma Ki Dulhania not only sees leading actors Varun Dhawan and Alia Bhatt reunite after Student of the Year, but it also marks the directorial debut of Shashank Khaitan. He has spoken about what attracted him to make the film, what it was like to work with the stars, as well as why people should go to see this romantic flick. Check out what he had to say! 
Tell us a bit about your experience working with Alia Bhatt?
It was a great experience. Alia is a very talented actress and she's got a great energy. She definitely lived up to our expectations. She's very versatile and plays this role beautifully. She's also got a great work ethic. It's been a pleasure working with her.
How would you describe Humpty Sharma Ki Dulhania?
Humpty Sharma Ki Dulhania is a great love story. It's got the best elements of the romantic comedy genre yet it's not the quintessential 'boy-meets-girl' tale. The film has a unique modern approach to romance. The script is great and the cast is amazing.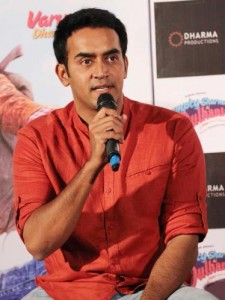 What attracted you to this film?
I was instantly attracted to the script. It's funny, it's well written and it's a great concept. It was so refreshing to read a quirky, witty interpretation of romance. I thought it was a great story and couldn't wait to jump onboard.
Your favourite scene from Humpty Sharma Ki Dulhania?
There is a song scene that I love, which describes the lead characters' vulnerabilities in a witty way. The song is called 'Emotional Fool'. It's a great scene.
What can the audience expect from this film?
They can expect a lovable, warm and witty story about modern love. The film has its quota of romance, but portrays the typical love story in a different and fresh way.
Do you think Humpty Sharma Ki Dulhania is destined for success?
I think everyone loves a good romantic comedy and Humpty Sharma Ki Dulhania's strength lies in the originality and wit of the script as well as in the superb cast. I'm very proud of what we have achieved and I think it's destined to be the romantic comedy of the summer.
Humpty Sharma Ki Dulhania is in cinemas on Friday!