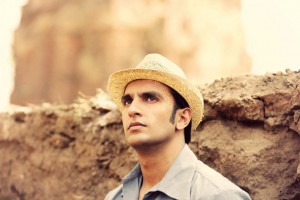 Ranveer Singh made a successful acting debut in Bollywood in 2010 with Yash Raj Films' Band Baaja Baaraat. The actor was more recently seen in Ladies VS Ricky Bahl, which also starred his Band Baaja Baraat co-star and Yash Raj Films favourite Anushka Sharma.
Singh will now be seen in Lootera this Friday opposite Sonakshi Sinha. The 27-year-old actor will also be seen romancing Deepika Padukone in Sanjay Leela Bhansali's Ram Leela later this year and will then be seen flirting with Priyanka Chopra on-screen in Gunday  next year.
Ranveer candidly spoke to our Bollywood correspondent Sunny Malik about his films, co-stars, social networking and much more…
You started your career with Yash Raj Films and are still doing films with them but now you will also be seen in films not produced by them. How are you choosing your films?
If I have to be very honest, I go by the director's previous work. I need to be excited about the person whom I will be putting my faith into. I am a director's actor and for me, he is the captain of the ship. Then I look at the story of the project. It should be a story that has entertainment value and should be engaging. The story should evoke some kind of emotions out of me.  Finally, I look at my part and character. It has to be a challenge that excites me because I'm going to put everything into it and I'm going to transform myself into the character. These are the main criteria that I look at when choosing a film.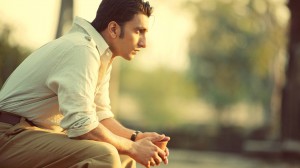 Does this mean that you aren't concerned about who plays the leading lady in your film?
No, not at all as that's not my concern. I leave that to my director. If I am asked about my opinion, then I do say what I think. However, I don't get involved in the casting of my heroines and I don't make any demands. If I trust the script and my director, then I trust him to cast someone opposite me who will do justice to the role.
Your next release is Lootera, releasing in UK cinemas on 5th July. The director's last release, Udaan, won many accolades and awards. Was that something that drew you towards doing his next film?
Yes. When I saw the film, I thought to myself how this director made such kind of a film in India. It was so unique and powerful. I decided back then that this is a creative mind that I would like to collaborate with. When the director, Vikramaditya Motwane, won the awards for Udaan, I won my award for my debut film Band Baaja Baaraat. I met him at the award function and told him that I loved his film and that I would love to work with him if he has a script for me. When I was offered the film, I loved the script and my role. The character I play in the film is slightly reserved and he doesn't speak much, which is not usually attributed to my persona.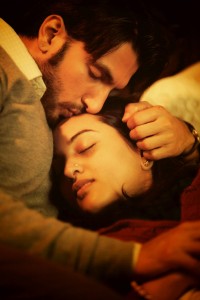 You were linked with your Lootera co-star Sonakshi Sinha. How do you deal with such rumours?
(Laughs) I have to give credit to Sonakshi for that rumour. She was the one who broke the ice initially and was really cool as a person. I remember the first time we met for this film was for the look test. She had started before me as we were shooting for a magazine cover. There were also all these rumours doing the rounds about us two. When I entered the room, she just shouted across 'Hi Boyfriend'. She is really nice and comfortable to work with. She has a lot of ease to her approach towards a take and her character. I got to learn a lot from her. She chilled out throughout the whole process. She takes everything very easy and that translates into her performance. She doesn't stress about anything and is cool as a cucumber.
So it doesn't bother you whatever is written about you in the newspapers?
Well, both of us are mature enough to know that it's just tabloid journalism. They need to fill space and make sales. They sensationalise news and that is part and parcel of the work that we do. We are young people and we know that we will be written about. We know better than to let such rumours affect our professional equation. I personally used to worry about these link-up stories but not anymore. I don't subscribe to any tabloids anymore. I find them really beside the point. The point here is that I am a performer and a professional and I am here to perform and act in films. I allow all my energies to focus on that and don't let myself to be distracted by what is being written about me. I don't even know these days what is being written about me. When people tell me that they have read something I react with 'Really? Is that what is being written about me?' as I have no clue myself.
You showed immense confidence in your first feature film and it was also seen in live performances and interviews. It was misconstrued as arrogance. Did you change yourself after almost everyone thought that you were arrogant?
When I started out I didn't know that I have to act differently in front of people. I was just being comfortable in my own skin. I didn't know what to say and what not to say. On whatever platform I went, I behaved just as I did with my friends, family or in my living room. I didn't know that I shouldn't do that.  However, I have now learnt that. I don't believe that I am arrogant. I don't think that people who ever spoke to me would say that I am arrogant. I have developed a certain sense of tact which is important for a public figure. I know that I was misunderstood and fortunately, I still sometimes speak my mind. I still say what I am asked about and have managed to retain eighty or ninety percent of what I am. So it's all good. As you get more experience, you learn more about how to be a public figure, which is not easy.
How do you prepare for a scene? Do you rehearse or are you very spontaneous?
I used to study a lot and do a lot of homework for acting before I performed. But now I have seen that a lot of my co-actors, especially Sonakshi Sinha, leave a lot of room for spontaneity. There is a certain organic nature that comes into the performance when you do that because it's unplanned and unrehearsed and that's the beauty of such a performance. I leave far more room now for spontaneity. I pretty much just learn my lines now and don't fix a way of how I am going to perform the scene in case the director wants to change or mould the performance. He can then take it into any direction once we are on the film set.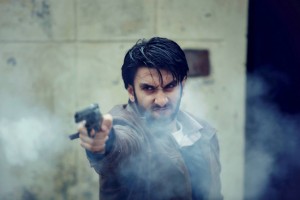 You are recently joined Twitter and have a verified account but you don't tweet much but retweet more…
(Laughs) Yeah, I think if I start tweeting then I will become obsessive. For the time being, I am using it as a platform for my work so that my fans know what professional work I am doing. For example, I will tweet a poster of my film. I use it as a platform for that. I had to get it verified before I started using it. It was a real battle to do that. I had to go through a lot to get it verified. There were many imposters on Twitter who were tweeting many incorrect political comments and inappropriate things about senior actors. I was getting into trouble because newspapers were picking up those tweets and were attributing them to my name. I was getting into a real mess because of these imposters which is why I wanted a verified account. 
Have you experienced people on Twitter who 'hate' you or your work for no reason?
I was warned about this by my talent management. I was told that once I get on Twitter, there will be flak coming my way. I have been lucky though because I remember just two negative messages that were sent to me. All I see on Twitter is love. I get the warmest and full of love messages sent to me by fans. I read every message and I really can't recall more than one or two negative messages.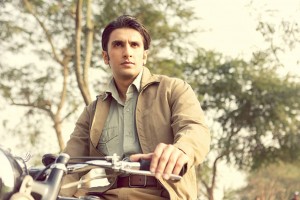 What other films are you currently working on?
I am working on Sanjay Leela Bhansali's Ram Leela opposite Deepika Padukone. I also have another Yash Raj Films production, Gunday, releasing early next year. I will start working on Shaad Ali's Kill Dill, also a YRF production, this year with Parineeti Chopra. I am excited about my line-up of films. There is plenty of variations of films and differences between the characters I am playing in each film. I will have four releases in a span of a year so I am happy with that.

How was your experience working with Deepika Padukone in Ram Leela?
It was amazing. She has really come into her own as a performer. She is very professional as well. The one thing I admire about her is her ability to multitask. She works very hard and that's what I admire about her.
Ranveer Singh's next release, Lootera, opens in UK cinemas on  5th July 2013.