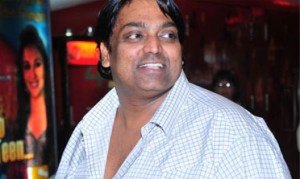 Ganesh Acharya is choreographing a mammoth dance number in Subhash Ghai's upcoming film Kaanchi. When asked about his experience of working with Subhash Ghai, the ace choreographer said, "Even though I have choreographed for other Mukta Arts productions like Aitraaz and Ek Aur Ek Gyaarah, Kaanchi is my first film with Subhash ji as a director.
Subhash ji is my favourite director and I am a big fan of his work. Every time we met, he used say, I like your style. You run, you stop and then you do a dance routine, which works like magic. I said Subhash ji that was originally your style, I have been watching your films right from childhood and have just aped that style from you.
Nowadays, I am working with some youngsters who are unsure of exactly what they want, but with Subhash ji that's not the case. He knows exactly what he wants and is very sincere and focused. He knows music like the back of his hand. He knows how to keep a beat, he knows about rhythm, he knows about the different instruments and the emotion they evoke, everything is clear with him. This is the note, this is the beat, and this is the movement."
Rishi Kapoor and Subhash Ghai are coming together after more than 30 years. The film stars Kartik Aryan and newcomer Mishti in lead roles. It releases on the 6th of December.